Niko Ranta-aho, who runs a restaurant in Marbella, and his bikini-model girlfriend Sofia Belorfia, will both remain in custody in Helsinki, Finland.
According to respected Finnish newspaper Helsingin Sanomat, the proceedings of the court hearing today have been kept secret, apart from the final ruling.
Ranta-aho denied the serious drug and steroid offences at the District Court of Helsinki, which could see him sentenced to 10 years.
Belorfia, who won the Bikini-Fitness World Championships in 2015, is also denying money laundering charges.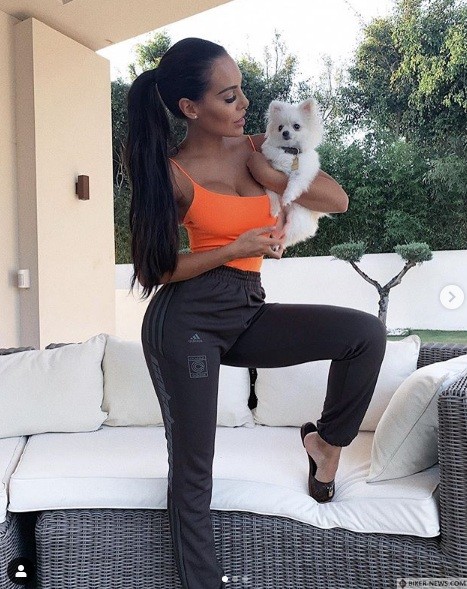 Meanwhile a separate probe is being opened in Spain.
According to local sources, the pair may have links to Finland's Hells Angels.
It comes after the boss of the Finnish arm of the biker group was hunted down on the same day as Ranta-aho and Belorfia.
The head honcho will also be imprisoned on serious drug charges this weekend.
Helsingin Sanomat has reported that he is suspected of being involved with Ranta-aho and Belorfia.
Police have refused to comment on the suspected links.
Helsinki criminal commissioner Charles Lehmus told press authorities were investigating a 'big operation', mostly dealing in cocaine.
Lehmus did not reveal the exact number of suspects.
"When there is a big operation like this, the number of suspects is pretty large," he said.
According to information provided to Helsingin Sanomat, the case includes several drug types, but the focus is on cocaine trafficking.
According to Belorfia's defense lawyer Paul Perovuo, Belorfia knew nothing about where her partner's money came from.
"The police claim it is money laundering if you live with someone who gets caught with funds alleged to have been illegally earned," he said.
"Sofia didn't know where the money came from."
The investigation continues.
Source: The Olive Press