A senior bikie figure has had his recently overturned firearms ban temporarily reinstated as police clear the first hurdle in their make or break legal battle over tough new gun laws.
Former Rebels motorcycle club president Colin "Snake" Websdale successfully appealed a decision to place him on a Firearm Prohibitions Order at the Victorian Civil and Administrative Tribunal in May.
But as Victoria Police prepare to mount a high-stakes appeal of the tribunal's decision – which many viewed as a test case – the Court of Appeal today ruled Websdale's firearm order should be restored until the appeal is heard.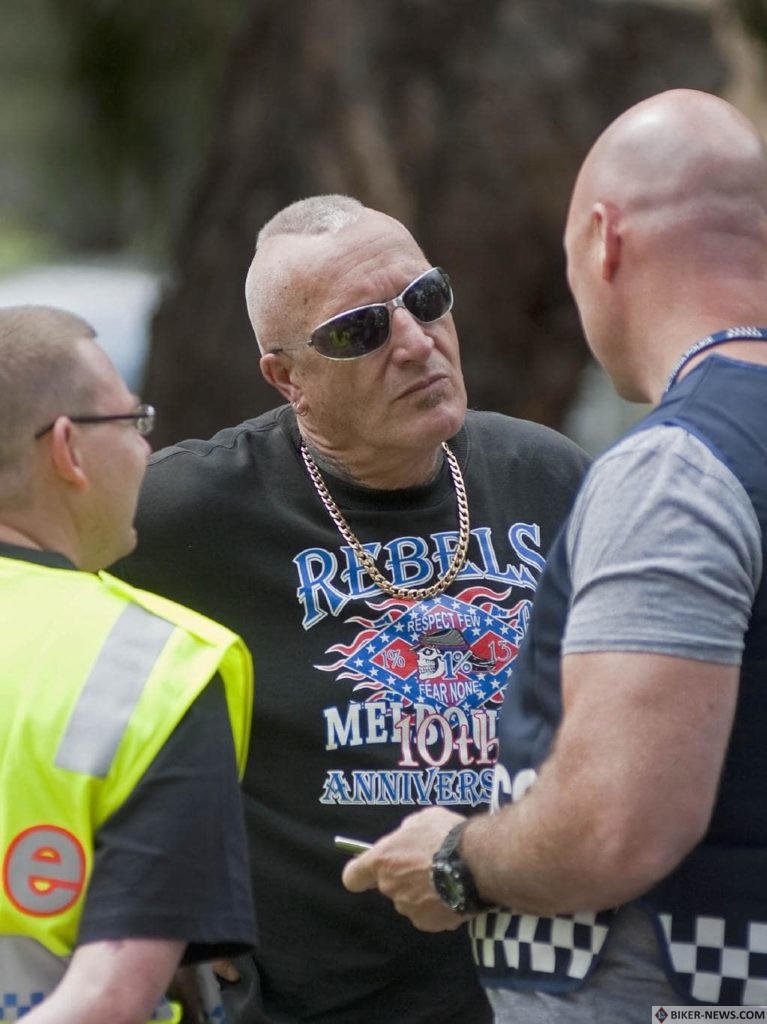 High-profile barrister Dr Ian Freckleton QC representing Victoria Police said it was in the interest of community safety and "public protection" the Rebels members remain under the power of the legislation.
The laws, introduced last year to tackle gun-related violence, give police sweeping powers to conduct warrantless searches at a home, workplace, or a clubhouse of a person who has been served with an order. But Damien Sheales, for Websdale, said police were yet to use these new powers on his client. "If there is such a need for this order to be on this man, why have police not sought to use (it)," Mr Sheales said.
Mr Sheales argued there was no risk to the public because Websdale had no intention of obtaining a gun – he simply wanted to be able to visit his in-laws and greyhound trainer who both stored guns at their homes.
Mr Sheales said the suggestion the lifelong Rebel was unable to visit his Geelong clubhouse was "a fallacy" because the chapter did not have a gun licence and no weapons had been found there since 2008. But Dr Freckleton said Websdale's continued influence in the outlaw club is concerning given their "proven history of homicidal conduct using weapons".
Court of Appeal president Justice Chris Maxwell ultimately agreed, ruling the order should be restored given Websdale's continuing risk to public safety. Police had previously said they planned to issue more than 2000 of the orders against bikie club members, suspected terrorist and organised crime figures. However, the issuing of the orders has since ground to a halt, with not one issued after the Websdale case was lost. It is feared the Websdale decision could possibly paving the way for others served with the ­orders to launch their appeals. Justice Maxwell said it was in the public interest the appeal be heard as soon as possible.
Source: Herald Sun