Waikato chapter Nomads MC President Leon Wilson has been found guilty of manslaughter following the death of local drug dealer Mitchell Paterson.
The jury returned with their verdict after four hours of deliberation at the High Court in Hamilton on Friday.
He was also found guilty on charges of kidnapping, and of conspiring to defeat justice.
His co-defendant and brother-in-law, Christopher Smith, was found guilty of manslaughter, and of kidnapping. He was found not guilty on a charge of conspiring to defeat justice.
And associate Chloe Kerridge was found guilty on charges of kidnapping, and of conspiring to defeat justice.
Smith was remanded in custody and will be sentenced on September 6. As he was taken away by court staff, his partner wept, called out to him, and said, "I love you, please stay safe."
She then turned to Paterson's family, who were also in the public gallery, and said, "I'm sorry", before she left the court. Wilson was also remanded in custody and will be sentenced on the same date. Justice Paul Davison said Wilson was on his final warning under the three strikes law.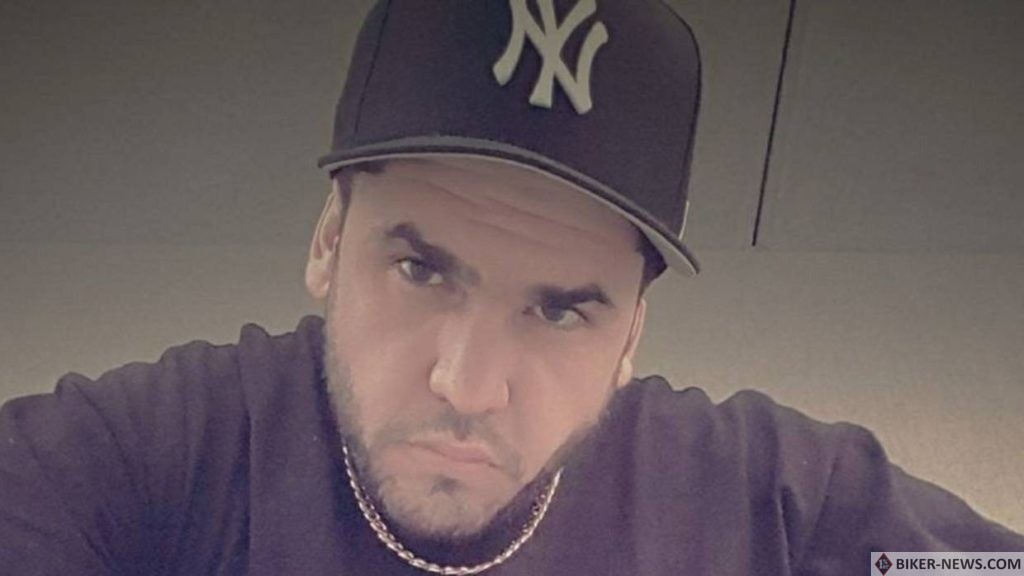 Ngāruawāhia man Paterson, 26, died after being held in a choke hold in July last year.
His body was found a day later in the water at McLaren Falls, near Tauranga, in the Bay of Plenty.
In his summing up, Justice Paul Davison told the jury their prejudices and emotions must not cloud their judgement.
He also explained the charges and the law that applies to those charges.
"Obviously the activities of the Nomads Outlaw Motorcycle Club have a wide history, [and you may] have strong views about this.
"When you act as judges you must not have any prejudices."
Justice Davison also warned the jury to put aside any prejudice they have about Chloe Kerridge, after it was revealed during the trial that she was peddling methamphetamine.
He said her drug dealing was not relevant as she did not face any drug charges.
"I direct you to be especially conscious … such responses, prejudices and emotions, must play no part in your decisions."
He then told the jury they should presume each defendant innocent, unless Crown evidence proves otherwise.
"The Crown must prove the charges brought against the defendants … it must prove the charges to the standard of proof to a reasonable doubt. "
The jury retired to deliberate just before 1pm after listening to six days' of evidence from the Crown.
On Thursday, defence lawyers gave their closing statements.
Smith's lawyer Mike McIvor told the jury there was a chance Paterson was already dead, or at least unconscious, before his client became involved.
In July last year, Paterson was coaxed into the back of a Subaru Impreza under the guise of a drug deal, after Wilson heard he had been talking about him.
He was to be delivered to Wilson's Pohutukawa Dr home.
But a struggle ensued in the back of the car and Paterson was placed in a choke hold by Club prospect Simon Walker.
He could have died within seconds, or minutes, a forensic pathologist told the jury earlier.
Walker has already pleaded guilty to Paterson's manslaughter, but the Crown says Smith and Wilson were a party to that charge.
McIvor told the jury it was after the assault that his client entered the car.
"[Paterson] already stopped struggling before [Smith] got in the car."
He said witness evidence says Paterson was either unconscious, or dead, at this stage.
"How can Mr Smith be responsible for killing a dead man or kidnapping a dead man?"
Roger Laybourn, Wilson's lawyer, says his client's biggest obstacle was prejudice.
"My client, the way he appears, the life that he leads … the way he speaks, is going to attract a negative reaction – we call it prejudice.
"I'll say to you on behalf of Mr Wilson, the biggest obstacle he has is prejudice."
He urged the jury to look beyond his rank as Waikato Chapter Prez and consider his evidence produced during the trial.
Laybourn said Wilson's friends were relentless in making it known that Paterson had been mocking him.
"They wanted to suck up to him, they wanted to impress him."
He at first wasn't bothered but then became agitated, and after Walker suggested he would go and find Paterson, Wilson agreed.
"It was aggravating him to the extent he said, 'Why is this guy talking shit about me? I want to talk to him'. "
Wilson gave no orders to kill Paterson, Laybourn said.
He simply wanted to talk.
In the Crown's closing statement on Wednesday, prosecutor Jacinda Foster told the jury it was ultimately the ego of Wilson, who relied on rumour and misinformation, that led to Paterson's death.
And it was the evidence of an insider, witness Dylan Boyle, that would ultimately prove the Crown's case.
"What can only be described as a juvenile response to misinformation and rumour that drove a pack of people to target one man.
"A man they did not know, and a man who ultimately was killed trying to protect himself from them.
"But I also say to you the Crown case relies on the evidence given by an insider.
"That is the evidence of Dylan Boyle."
Boyle, 21, was Kerridge's friend. She was also his drug dealer.
The two had known each other for about a year, the jury heard.
On the second day of the trial, Boyle gave evidence about his involvement in the events that led to Paterson's death.
And in his closing statement on Thursday, Kerridge's lawyer Rob Weir said the evidence simply didn't stack up.
More so, he said the Crown's key witness was not reliable.
"Mr Boyle's evidence is not reliable."
Boyle told the jury he heard Kerridge tell him to drive, so "he freaked out" and drove to Wilson's Pohutukawa Dr home, while Paterson struggled at the back with Walker.
Boyle earlier pleaded guilty to kidnapping and obstructing justice, and has been sentenced.
He was originally charged with manslaughter but that charge was dropped.
"[Boyle] has received a benefit from his pleas … [this] could be considered an arrangement," Weir said.
Source: Stuff