Auckland's motorcycle community has banded together to get a paraplegic man a new bike after he sold his old one to fund his son's sporting dream.
Steve Reid thought he was at a fundraiser on Sunday, and had no idea what his mates had waiting in the wings.
The avid motorcyclist was left paralysed following a crash three years ago. However after getting a bike customised to fit his wheelchair, he was able to ride again – calling it his "wind therapy".
"Having the independence of being able to go for a ride when I need to, to battle those dark days," he told Newshub.
And then he sold it to help fund his son Layne's dream of stunt-riding.
"I was happy for my side, getting my bike, but then it was sad for him. I felt sad for him, that was like his relief," Layne told Newshub.
"It was for my son. It was a no-brainer," Steve said.
When the New Zealand Chopper Club heard of Steve's sacrifice, they hatched a plan.
"He came back from an accident, came back from the bottom and he's brought himself up, which is great, and we want to keep that going," club chair Dion Tilson told Newshub.
"So that's why we thought 'we've got to help this guy out, we've got to get him back on a bike'."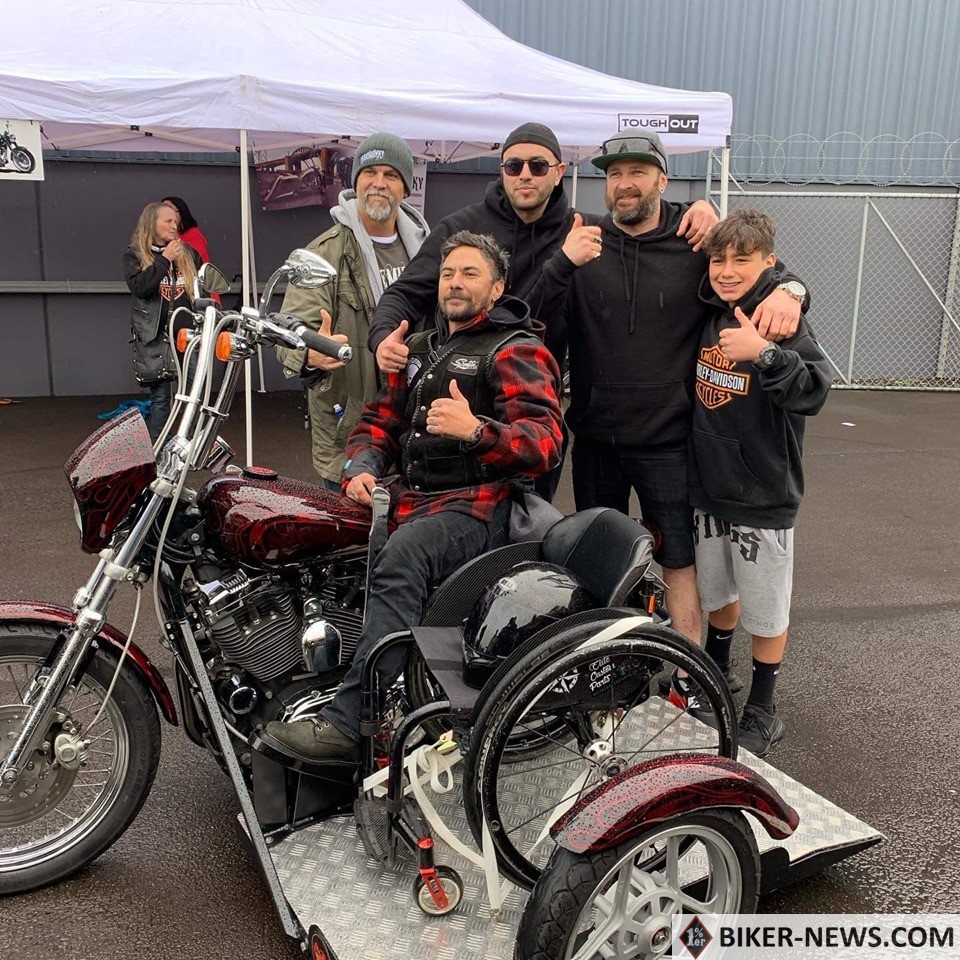 Reid came to the Paw Justice fundraiser thinking it was to help get him that new bike by Christmas – what he didn't know is that Christmas had come early.
The Harley-Davidson was imported from California, with local businesses chipping in to paint it, attach a sidecar for Steve's wheelchair, and make it controlled by hand.
Costing between $10,000 and $12,000, it's the only one of its kind in New Zealand.
While Newshub can't air his initial four-letter reaction, needless to say, Steve was stoked.
"I'm a bit overwhelmed about it, to be honest!" he said. "Gotta go, gotta ride!"
He'll be taking it straight out on the road to get his wind therapy once again.
Source: Newshub