The alleged president of an emerging Adelaide OMC has told a court that dozens of rounds of ammunition and drugs at his home address do not belong to him.
Alexander Ilich on Monday told the Adelaide Magistrates Court that the items were found in a communal area of his Athol Park apartment block and therefore can't be linked to him. Ilich, 41, has yet to plead to firearms offences and trafficking in a commercial quantity of a controlled drug.
He was arrested at the Royal Show on Friday — in front of his nine-year-old twin boys — and taken to the City Watch House. Police allege Ilich is president of the Rock Machine outlaw motorcycle club, and that Serious and Organised Crime detectives found a loaded gun and methylamphetamine at his home.
In opposing bail on Monday, police prosecutor Sergeant Eddie Collins told the court Ilich was disqualified from holding a firearms licence or permit. Sgt Collins said detectives found steroids and scales during a search of his apartment and a vacuum seal machine along with new bags in the garage.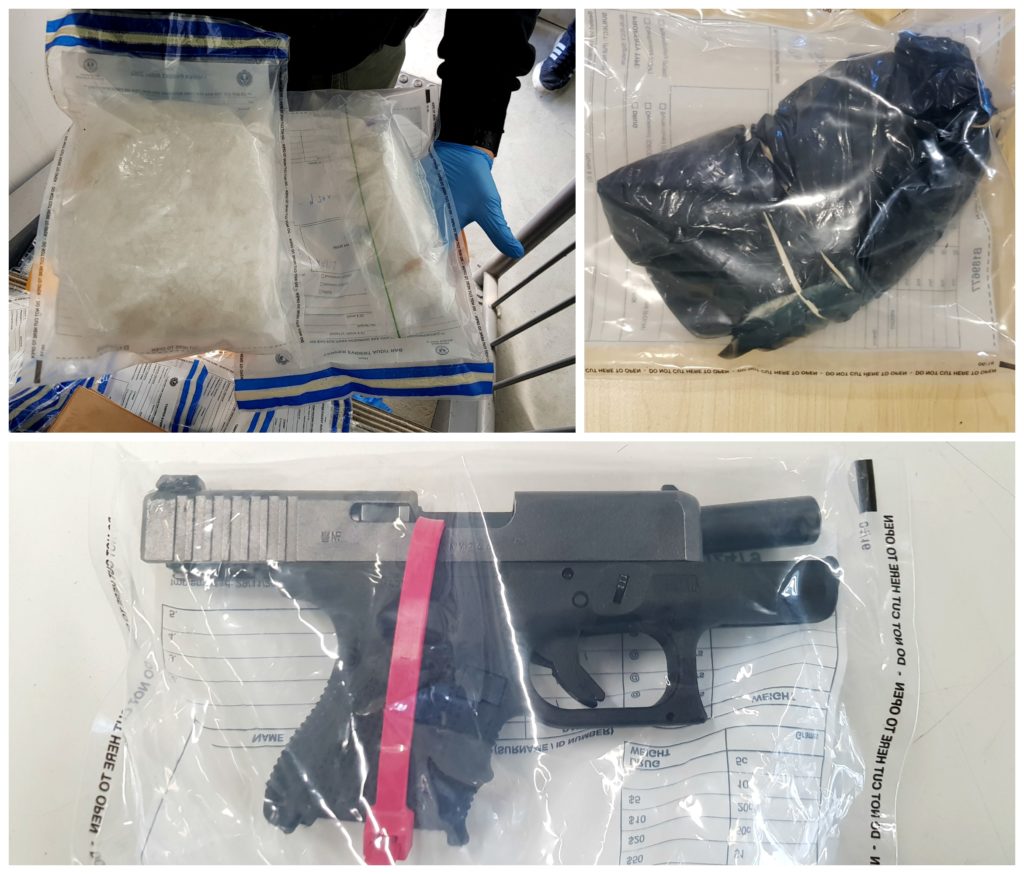 "As a result of seeing unusual markings on the wall in the stairwell directly to the east of the first apartment, (detectives) obtained a ladder," Sgt Collins said. He said police found a loaded Glock 9mm handgun, $21,400 cash in a toiletry bag, a metal knuckleduster and a bottle of liquid suspected to be fantasy hidden in the structural channel.
Sgt Collins said two bags suspected to contain methylamphetamine, a Beretta handgun grip along with shotgun, rifle and pistol ammunition were also discovered. He said a plastic glove — similar to one found inside a bin in Ilich's apartment — scales, two boxes of steroids and another knuckleduster were uncovered underneath another stairwell.
Nick Vadasz, for Ilich, said his client denied the allegations and invited police to conduct forensic testing on the items found in the wall.
"They searched the entirety of his apartment. Not one drug or weapon has been located in Mr Ilich's apartment or on his possession," he said. "Police have had since Friday and there has been no DNA testing linking him to any of these items. Not one of them were located inside his apartment."
Magistrate John Fahey ordered a home detention report and remanded Ilich in custody to face court again on Friday.
A second man, 28, was charged with trafficking over the alleged seizure of 250g of drugs at his Paralowie property — he will face court next month.
In 2015, The Advertiser revealed Rock Machine had commenced operations in the Christies Beach and Seaford areas. The club is notorious overseas for a bloody feud with the Hells Angels which claimed 160 lives — including an 11-year-old boy — and involved the use of rocket-propelled grenades.
At that time, sources within the outlaw club scene dismissed the Rock Machine as "wannabes", however police confirmed they were monitoring the situation. That same year, disgraced former SA Police officer Hayley May Greenwood tried to have her identity suppressed, claiming she had been targeted by Rock Machine bikies.
A court refused her request, and Greenwood — who also worked as a prostitute — was later jailed for drug dealing and fined for failing to act honestly as a police officer.
Make Sure You are Subscribed to our Facebook page!
Source: The West Australian