THE president of the Darwin chapter of the Rebels outlaw bikie club will spend at least the next month behind bars after being refused bail on domestic violence and drugs charges.
Lee Wiffen, 47, appeared barefoot and dishevelled in Darwin Local Court on Wednesday where Judge Michael Carey refused him bail. Wiffen's lawyer, Peter Maley, said his client would plead guilty to breaching a domestic violence order but would contest drug possession, drug paraphernalia and aggravated assault charges.
"Even the Crown say there was a dispute over a mobile telephone," Mr Maley said.
"He grabbed her by the throat, she's then broken free and ultimately called police. It was a consensual physical altercation and it certainly wasn't an assault." Mr Maley said if the altercation was a "fight" Wiffen's alleged victim "seems to have won".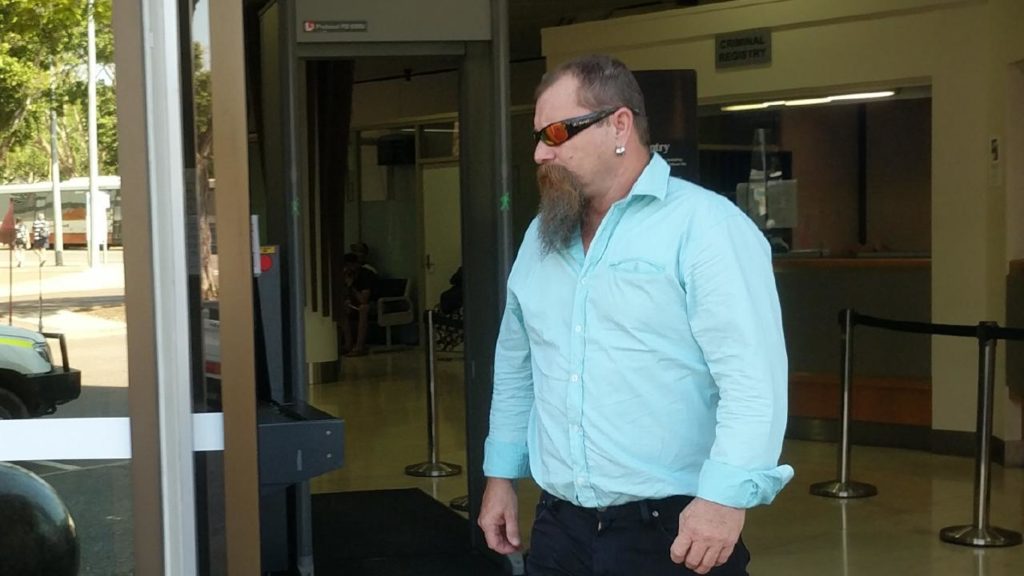 Mr Maley said Wiffen admitted he breached a police-issued on-the-spot domestic violence order by returning to the house to collect his medication.
Prosecutor Patrick Curtin said Wiffen couldn't be trusted to obey the law and show up to court.
"Your honour will have absolutely no faith that Mr Wiffen will abide by the terms of conditional bail," he said.
He said Wiffen's criminal record showed a "propensity for disobeying orders" and that Wiffen posed a flight risk.
During a search of the house after the alleged domestic violence attack, police found 3.18g of meth "in a room allegedly occupied by the defendant", Mr Maley said.
Mr Carey said Wiffen had not overcome the presumption against bail being granted and remanded him in custody until October 25. Gangs Taskforce officer-in-charge detective Senior Sergeant Lee Morgan said of Wiffen's arrest: "Police will continue to pro-actively target any person associated with a criminal gang."
Make Sure You are Subscribed to our Facebook page!
Source: The Western Australian