A number of people arrested in relation to massive police raids on the Comanchero Motorcycle Club earlier this year will go to trial. 
Pasilika Naufahu, Jarome Fonua, Connor Michael Tamati Clausen, Vetekina Naufahu and four others who have interim name suppression, appeared at the High Court in Auckland on Wednesday in front of Justice Simon Moore.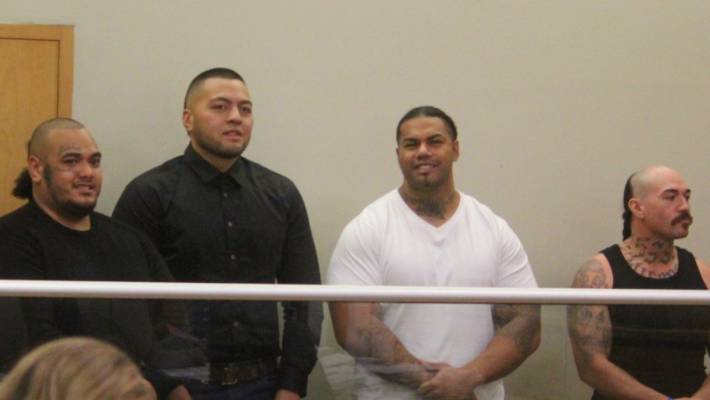 They were arrested in the raids that took place across Auckland in April, that saw more than 80 police officers involved and search warrants executed at 10 properties.
As well as gang associates, police also charged a lawyer, an accountant and media personality, alleging they had helped the gang.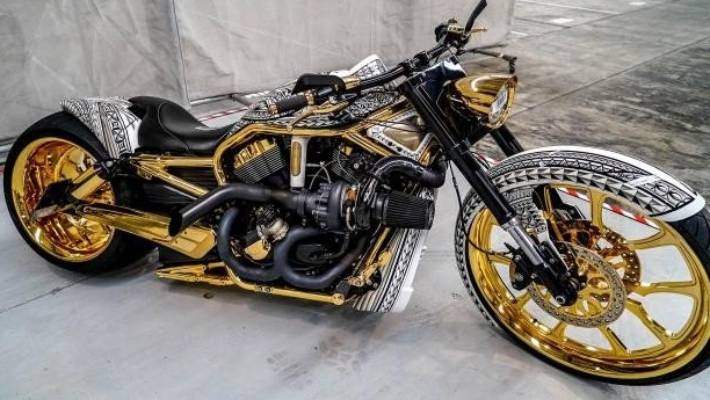 More than $3.7 million in assets were seized along with luxury cars, motorcycles, luxury luggage and jewellery. 
The defendants are charged with a raft of charges including money laundering, unlawful possession of firearms, conspiring to deal methamphetamine, conspiring to import a class A and class B drug and participating in an organised crime group.
Fonua, Pasilika Naufahu and Clausen, who are all in custody, waved to their fellow defendants who were standing in the public gallery on Wednesday.
The nine defendants will go on trial in September 2020.
COMANCHERO FACTS
– The Comanchero Motorcycle Club was formed by William George "Jock" Ross, a Scottish immigrant, in Sydney in 1968.
– Ross chose the name after seeing the John Wayne film The Comancheros.
– In 1982, a second chapter was formed by Anthony Mark "Snoddy" Spencer. When visiting the United States, Spencer met members of the Texan motorcycle club, the Bandidos, and the two gangs became allies.
– The Bandidos eventually patched-over the second Comanchero chapter to become the Bandidos' first Australian chapter.
– The Comanchero and Bandidos are now rivals and, in 1984, the two clubs were involved in the Milperra massacre in Sydney, a shoot-out which left seven people dead, including four Comancheros, two Bandidos, and a 14-year-old bystander.
Make Sure You are Subscribed to our Facebook page!
Source: Stuff