Three weapons were seized and a number of outlaw motorcycle club members have been issued with infringement notices for traffic offences as a result of today's run by the Outlaws OMC.
Commander Brett Smith said that today's operation had resulted in:
Three dangerous items seized (knives)
18 oral fluid tests conducted
2 helmet offences
2 unregistered motorcycles
In addition, a 37 year old man -a member of the Outlaws outlaw motorcycle club – will be proceeded against in relation to an alleged hooning incident involving a vehicle outside the Outlaws clubhouse in Thomas St, East Devonport, about 6pm tonight.
There were no breaches of the new legislation which bans five identified outlaw motorcycle clubs – the Outlaws, Bandidos, Devils Henchmen, Rebels and Black Uhlans from wearing insignia in public. The new laws don't affect other motorcycle clubs.
"Tasmania Police has been liaising with the OMCs taking part in the run to ensure members understand that they'll be closely monitored, and that criminal and anti-social behaviour won't be tolerated in our state," Commander Smith said.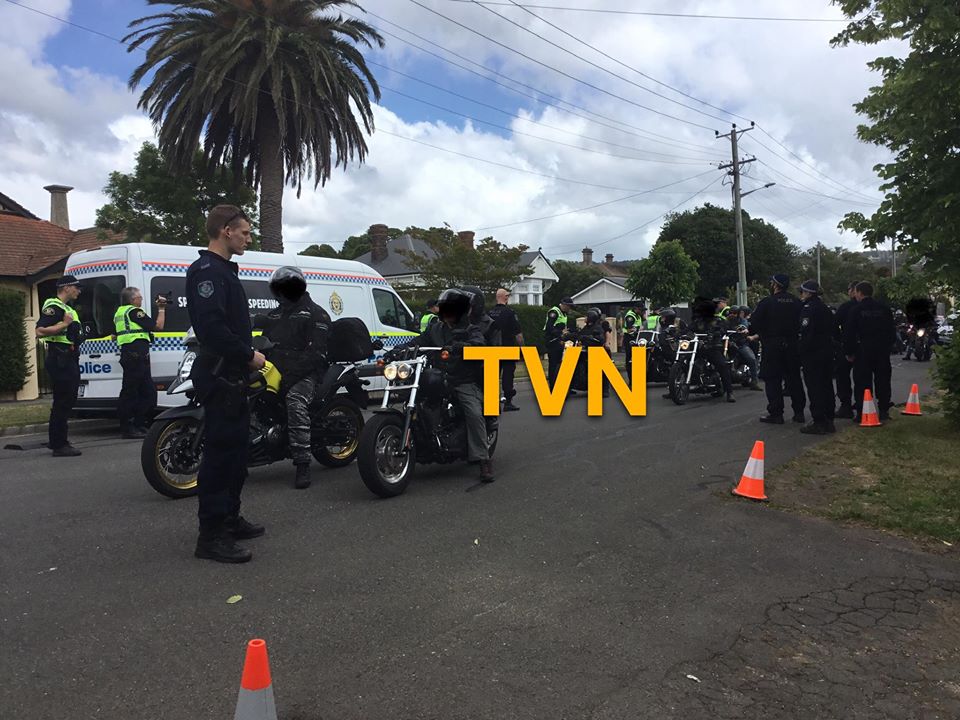 "Our community can be assured there will continue to be a strong police presence actively monitoring the activities of outlaw motorcycle club members while they are here."
This will include vehicle checks, targeted drug and alcohol testing, monitoring for anti-social and criminal behaviour and traffic operations.
Tasmania Police has rostered on a significant number of additional officers to assist with this operation which included representation from every Australian policing jurisdiction, including the Australian Federal Police's National Anti-Gangs Squad.
"We will continue to target OMCG members in terms of criminal activity, anti-social or intimidating behaviour or breaches of our laws," Commander Smith said.
Source: Tasmania Police