B-N.C – The Chicago 1935 American Diner owner has been taken aback as people from 'white collar' professionals to those on Universal Credit look for help during the Covid-19 outbreak.
A biker boss is appealing for donations of food and toiletries as his free cafe has been overwhelmed with demand.
He started to feed homeless and all in need during COVID-19 crisis since the second half of March and continue till that time.
"People from all walks of life" are now needing food parcels according to Stuart Dawson, better known as 'Dink', who recently opened the doors of his restaurant to give free food to the needy.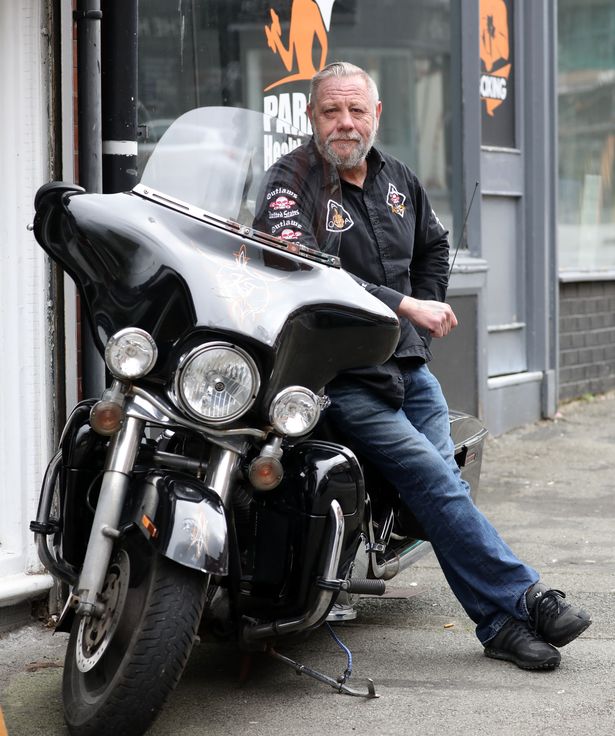 For six days a week Chicago 1935 American Diner on Abergele Road, Colwyn Bay – run by Dink who is the global president of the notorious Outlaws Motorbike Club – hands out free meals and food parcels.
He says the response has been "overwhelming" and that he and a bunch of volunteers including three chefs have now helped hundreds of people in the area.
Eighty food parcels were sent out just last Saturday.
Including one for a mum, and her two children, who was living in emergency accommodation after she had to flee from a violent partner.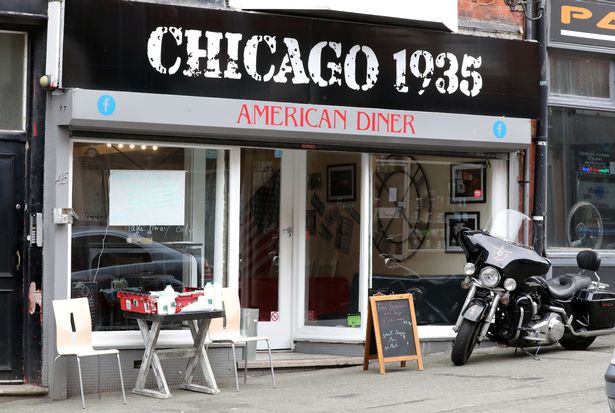 Mr Dawson said: "What the shocking situation is, people who were working until a few weeks ago now need our help they just wouldn't have needed us before all this.
"These are people who were on zero-hours contracts, or working on building sites and so on.
"But we are also getting people who live in the big houses in Colwyn Heights, the white collar workers who have big mortgages to pay or have big car loans.
"(They) are maxed out on credit cards, and aren't getting those monthly pay cheques so they are struggling, like those who are renting and who may also have their cars on finance."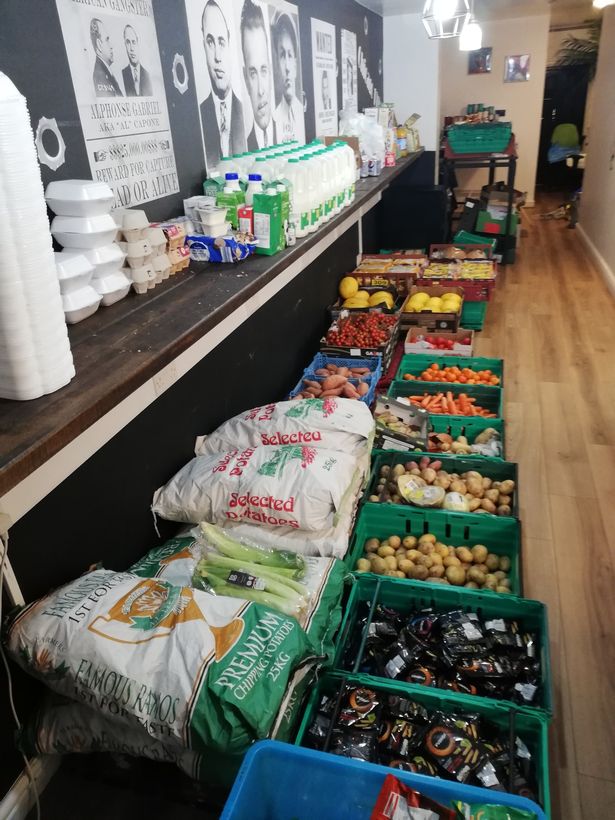 He fears the effects of Covid-19 will be long-lasting in North Wales: "This is worse than the Great Depression of the 1930s, millions of Americans has lost their jobs in the past few weeks it's truly frightening.
"I'm also hearing people just can't get through to the Universal Credit helpline as millions are trying to apply for it, and locally social services are overwhelmed."
He added: "I'd like to make an appeal for more donations to keep this going, just food essentials and toiletries and they can just drop it off at Chicago 1935, that would be great."
Paul Clifford who worked until recently as a chef at Robertson Research at Deganwy, said: "We are meeting a lot of people are in distress."
"We are trying to help them as much as we can, and anyone else who may need us-we've had a lot of people in tears down the phone."
Make sure you have subscribed to our Facebook page to stay tuned!
Source: North Wales Live