The Union of Pattaya Motorcycle Clubs, or UPMC, is young organization started in November 2018 and dedicated to solve various club issues as well as organize different events like donations, charity runs and sponsorships.
There are 19 Motorcycle Clubs which have membership in UPMC, including representatives of international Motorcycle Clubs.
Now, when COVID-19 outbreaks, and a lot of people left without their earnings due to lockdown, UPMC decides to to take matters into his own hands and try to help to those in needs.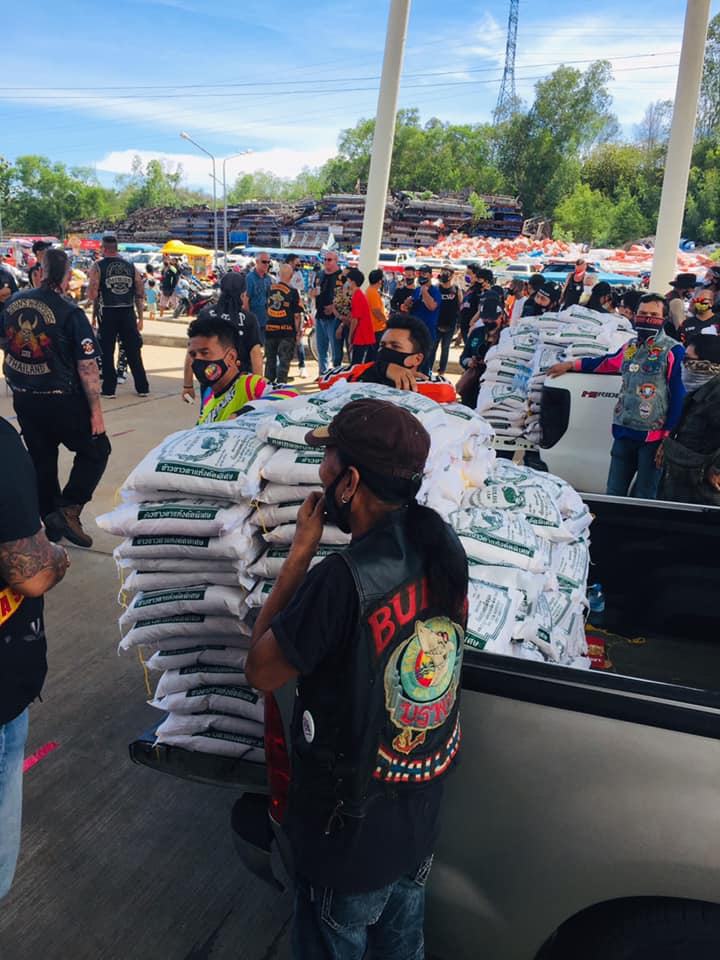 Hard work of all 19 Motorcycle Clubs involved in UPMC in direction of fundraising let quickly raise enough money to buy 5000 kilograms (500 x 5-kilogram bags) of good quality Thai rice.
A system of coupones was developed by UPMC. Motorcycle Clubs involved into organization delivered this coupones into the most in need areas around the Pattaya city. The coupones needed to ensure that food gets to right people and avoid possible fraud during distribution (like giving help more than one time to the same person).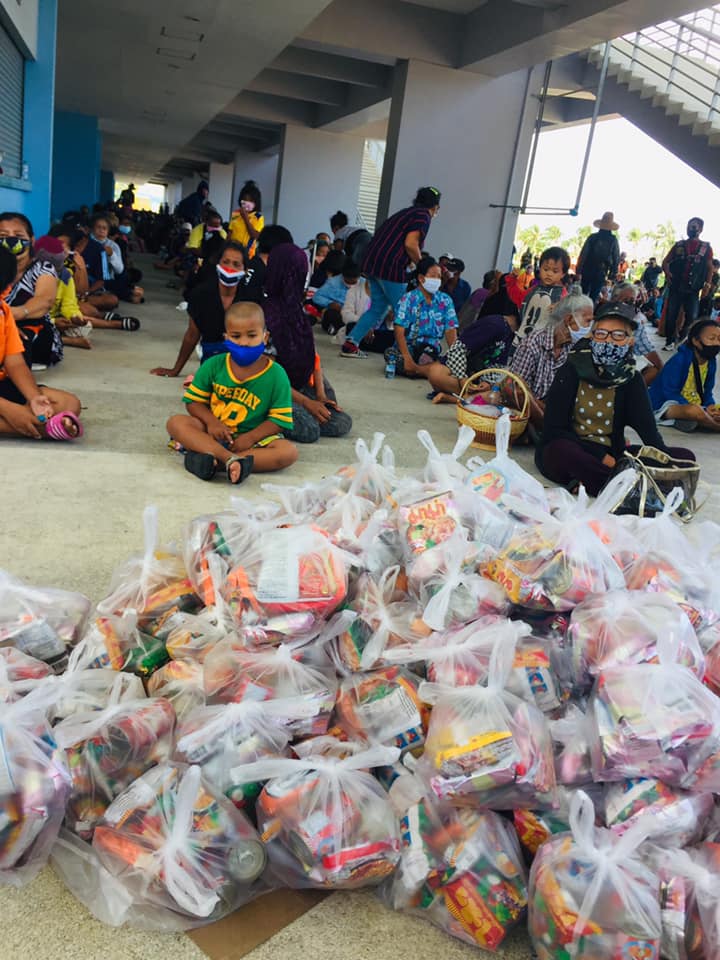 The first food distribution was held over 3 weeks ago, on Thursday May 14th, and it ran perfectly, the second distribution was also successfully executed last Thursday, May 21st, with nearly 1,000 struggling people helped.
Yesterday, on 28th of May third food distribution was held at the new Indoor Stadium on Soi Chaiyapruek, and next week, on 4th of June is already planned next distribution at the same time and place.
UPMC targets to keep food distributions as a weekly event until the crisis ends, as right now it is simply getting worse by the day. But such activity needs big ammount of resourses so every help needed and will be appretiated.
Ways you can help: Show up before 4pm with food, water and/or funds at the new Indoor Stadium on Soi Chaiyapruek on Thursday June 4th.
To find out how to make donation via bank transfer, please ask at Burapa MC Thailand Facebook page.
Make sure you have subscribed to our Facebook page or Twitter to stay tuned!