Police weren't looking for cannabis. They were investigating a murder.
They already had one of the killers in custody when they searched a lifestyle property on Telegraph Rd, about 15km southwest from the township of Rolleston in rural Canterbury.
Daniel French, who in the weeks to come would be charged with murder, leased a shed at the back of the 10-hectare site. Police found an empty six-metre shipping container inside. Inside that container, an officer noticed an unstable spot underfoot.
He was standing on a trapdoor. When it was opened, the unmistakable smell of cannabis filled the container.
Stairs leading from the trapdoor led police to an elaborate cannabis growing operation that could produce about three kilograms of dried product, worth about $30,000, every 12 weeks.
French was at the time establishing a pet shop in Rolleston and had an earthmoving business. Cannabis, however, was his real money-spinner. He had built and operated the bunker.
French had been arrested a few days before the October 2018 search, along with Alistair Cochrane, who was employed to do labour at French's pet food business. Both would eventually be found guilty of the murder of King Cobras member Luke Sears, described later by his uncle as the "true definition of a gangster".
Sears had been shot in front of his partner while trying to collect a debt he believed French owed to Cobras. Both French and Cochrane await sentencing.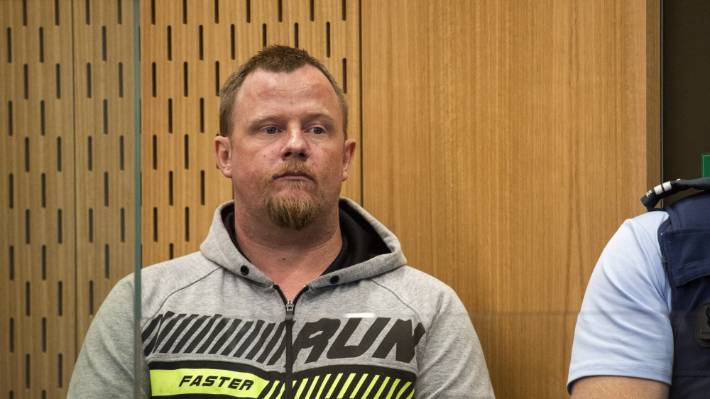 BACK TO THE FUTURE
Incredibly, the underground cannabis farm was not a first for the property.
In 2009, another 6m shipping container filled with cannabis plans was discovered beneath a shed at the Telegraph Rd address. The owner, who has since died, was convicted on drugs charges and the container cut open and filled with dirt.
French rented the same shed five years later, moved into a Bedford house bus and portacom on the land and in late 2015 removed the damaged container and buried two others under the shed.
As well as the containers, buried three metres underground, were two small underground rooms made of steel panels. A third container sat inside the shed above and it was here a trapdoor hidden by a fridge, provided access.
It was an intricate set-up.
About 60 cannabis plants could be grown at a time, bathed under sodium lights set to operate daily between 4pm and 4am.
French had managed to bypass the power meter to steal an estimated $12,000 worth of electricity.
The plants were watered manually, with water piped from an above ground tank, while surplus water was pumped back to ground level.
Separate underground rooms were used as a seedling nursery and drying room with cannabis plants hung from coat hangers and string.Hot air was extracted through pipes and a wooden chimney.
TENSIONS REACH BOILING POINT
French sold a large amount of the cannabisto Sears, the man he would later go on to kill.
French said he was owed thousands for the marijuana supplied to Sears who was charged about $5600 per 500g of dried material. Initially, payments had gone smoothly but Sears eventually stopped paying despite getting the cannabis.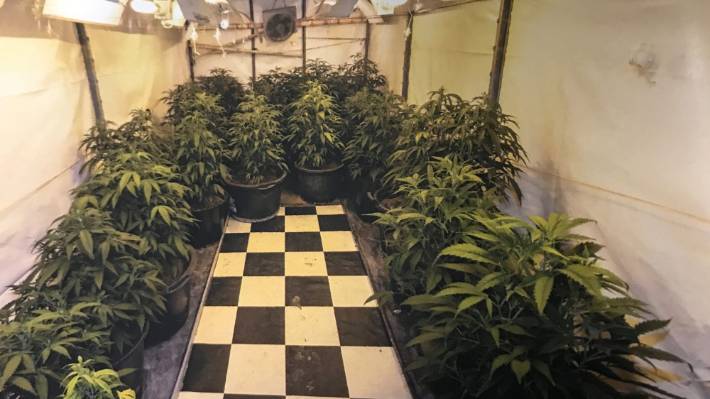 By early October 2018, tensions between French and Sears were high, with each of the men believing they were owed money.
French thought Sears owed him $20,000 for cannabis he had provided, while Sears thought French was in debt to the King Cobras.
On October 12, Sears and French exchanged a series of heated text messages before Sears turned up at French's pet shop with a pistol and punched him in the face.
The following day Sears and his partner, Wiona Lawson, visited French's home hoping to collect the money, but he was not home.
As they drove home down Grange Rd they passed French and Cochrane. The men leapt out of their cars and a fight began with Cochrane brandishing a shotgun, eventually shooting Sears in the chest and shoulder.
The killers took off, leaving Sears dying on the roadside, his partner desperately trying to flag down vehicles for help.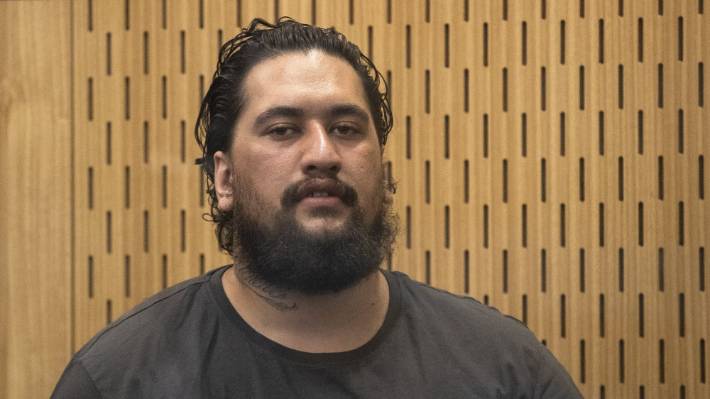 French went home and called police while Cochrane, who initially went into hiding, handed himself into police four days later after taking advice from his pastor.
'THEY WANT BLOOD FOR THIS'
While behind bars French wrote to his father about his fear of what would happen once he got out of prison one day. Prison staff intercepted the letter and gave it to police.
"I will have to have and go live somewhere else, change my name and fade away into the shadows as the King Cobras will hunt me forever! They want blood for this," he wrote.
He ends the letter by apologising to his family.
"I had good intentions and I actually was so close to being able to live a good clean by the law lifestyle had this not had happened that's the truth!"
French, aged 36, and Cochrane, 26, were both found guilty of murder in March this year.
French earlier pleaded guilty to firearms and drugs charges.
Crown prosecutor Mitchell McClenaghan told the jury that although French was not the one who pulled the trigger, he was guilty of murder under party liability.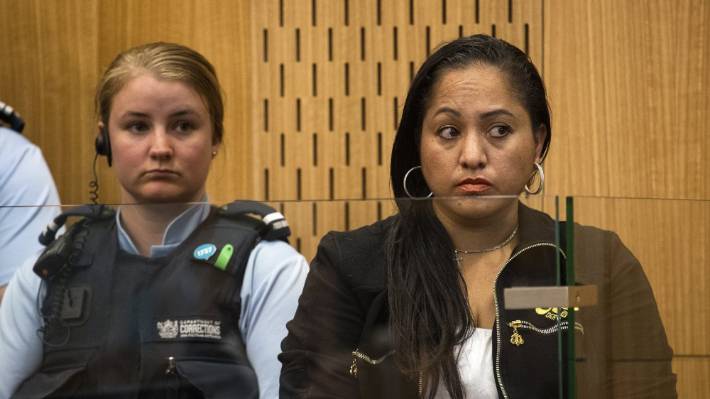 Kerry Cook, defence counsel for Cochrane, said his client never intended to kill anyone and only presented the firearm to stop Sears from assaulting French further. "Death was not on his mind. He did not want to be there, he was trying to leave."
Cook said Cochrane was "a simple, somewhat clumsy man" who was put in the terrible position of seeing his employer being assaulted and then too being threatened.
Cook asked the jury to consider the fear a club member like Sears created, and that Cochrane was in a dangerous situation at the time.
A third person, Tereina Sullivan, was found guilty of attempting to pervert the course of justice, four charges of unlawful possession of a firearm and unlawful possession of ammunition. Sullivan was found not guilty on one charge of unlawful possession of a firearm. All three are due to be sentenced in June.
Make sure you have subscribed to our Facebook page or Twitter to stay tuned!
Source: Stuff