A motorbike club has failed in its bid save an Auckland racetrack by having it designated as park land.
Mt Wellington Race Track is where many Kiwi riders and drivers, including five-time IndyCar winner Scott Dixon, along with Mitch Evans, Avalon Biddle and Nick Cassidy, learned their craft.
But it closed after more than 50 years in October 2018 because owners Auckland Council said it wanted a commercial return on the land, which is designated for a future road.
Mt Wellington Race Park Club (MWPRC) sought a judicial review to prevent that happening, claiming the land is a park and the council should have consulted on its proposal to lease it, under section 138 of the Local Government Act 2002.
However, in a recently-released judgement, Justice Edwin Wylie ruled the property was not a "park" as defined by the act.
THE ARGUMENTS
Last May, the club and the council entered into an agreement to lease a property at 39A and B Tainui Rd, Mt Wellington, to Independent Traffic Control Ltd (ITC).
However, MWRPC stated the property was a park and that, under section 138 of the Local Government Act, the council should have consulted on its proposal to lease it before making an agreement.
The land had been leased by Mt Wellington Kart Club, which later changed its name to KartSport Mt Wellington Incorporated (KSMW), since 1976.
Its members used the track and it was a "nursery ground" for many highly successful motor sport drivers, the judgment said.
It also financed and undertook all maintenance and upkeep of the property, which totalled about $20,000 a year.
KSMW vacated the property when it closed in October 2018 and since then its members have been using the kart track at Rosebank Domain, until a planned new track at Colin Dale Park is built.
After the termination of KSMW's tenancy, ITC became the tenant through until mid-2019.
In May 2019, Councillor Wayne Walker sent a letter to the chief executives of the council, Auckland Transport and the council's development arm Panuku, expressing concern there were no immediate alternative locations available in the city for racetrack users.
The judgement stated: "He expressed concern that the other users had not been adequately consulted, and he referred to s 138 of the Act."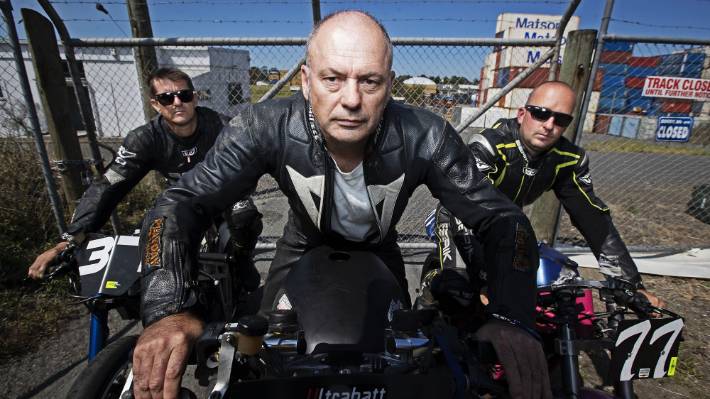 "He said the property had, for many years, been used as a park and the decision to lease it to a commercial entity constituted a disposal and there had been inadequate consultation."
He offered his opinion that the "current recreational users should be prioritised ahead of any commercial use".
At the High Court, MWRPC sought to set aside the council's agreement to lease the property to ITC.
It argued the land was a park because it was principally used for recreational purposes.
But the council and AT said the land was not a park because it was not accessible to the public, was in the exclusive possession of KSMW, and was originally bought by the council for a planned road project, known as the Merton-Morrin link.
In his judgement, Justice Wylie concluded the site was not a park because adopting a literal interpretation would be too wide-ranging and would extend to most, if not all, land owned by the council.
Justice Wylie declined the judicial review and said Auckland Council, Auckland Transport and ITC were entitled to costs.
Make sure you have subscribed to our Facebook page or Twitter to stay tuned!
Source: Stuff