The Rebels bikie enforcer John Donnelly has failed in a bid to reduce his lengthy jail term for a crime spree that centred on running a rebirthing racket.
The Drysdale man took his fight to the Court of Appeal this month, urging a panel of judges to lower his maximum eight-year sentence, as well as the non-parole period of 5½ years. But in a ruling delivered yesterday, the court dismissed Donnelly's appeal, finding the orders made by the sentencing judge last year were just and appropriate.
Donnelly, who was once the sergeant-at-arms of the Geelong chapter of the Rebels, made more than $200,000 while running the rebirthing racket from 2016 to early 2017.
The scheme lasted about eight months and involved the theft of valuable boats and caravans, which were sold to unsuspecting members of the public after ownership records were falsely changed with VicRoads.
Donnelly also stole a truck and seven cars, including a $300,000 Mercedes-Benz, which were not used in the racket. The father of two used one of the cars during a wild and dangerous pursuit over the West Gate Bridge that ended when he dumped the vehicle in Southbank and fled on foot.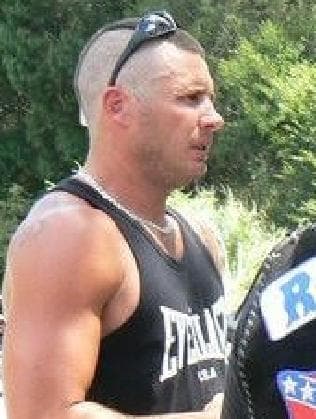 When police caught Donnelly, a loaded pistol was found near the car. Documents used in the rebirthing racket were also discovered.
Donnelly has been in custody since February 2017.
In his appeal, the 36-yearold argued the sentences imposed on him were manifestly excessive.
He claimed the sentencing judge did not give enough consideration to factors including his age and limited criminal record prior to the offending.
Court of Appeal justices Karin Emerton and Michael Croucher said while the eightyear jail term was "stern", they did not consider it to be manifestly excessive.
"It has not been shown that the sentence is wholly outside the range of sentencing options available for the offending … which was serious, protracted offending over a period of more than 11 months," the judges said.
Donnelly's earliest possible release date is in 2022.
Make sure you have subscribed to our Facebook page or Twitter to stay tuned!
Source: Geelong Advertiser by RUSTY WOODGER