Embattled lawyer John Voitin has been shot while in his driveway in Melbourne's inner east.
Mr Voitin was outside the Valentine Avenue property in Kew when he was shot about 6.30pm on Tuesday.
He was taken to hospital in a stable condition with lower body injuries. No one has been arrested over the incident.
Mr Voitin was committed to stand trial in September last year over allegations he falsified accounting documents for a brothel owner.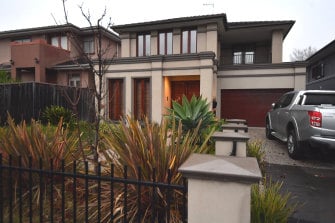 A court heard Mr Voitin had been charged as part of a wider money laundering scheme that allegedly involved the Comanchero motorcycle gang, its president Mick Murray and various associates. Bikie taskforce police raided his former business in March 2018 as part of a major investigation into alleged money laundering on behalf of the Comanchero gang.
A seven-day criminal trial is listed in the County Court starting on May 24 next year. Mr Voitin has previously indicated that he intends to defend the charges against him.
In July last year, a suspicious fire razed his Bellarine Peninsula farmhouse in Swan Bay.
The blaze came just weeks after vandals trashed his luxury property in Melbourne's east. The family home in Deepdene, which is owned by his wife, was raided in March 2018 by the Echo Taskforce and the national anti-gang squad.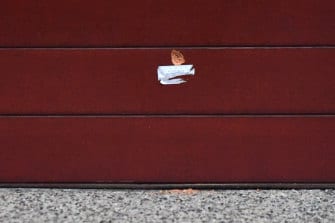 In June last year intruders smashed up part of the five-bedroom, multimillion-dollar property, breaking windows and badly damaging the interior just days before the poolside Terry Street home was to go to auction.
It was subsequently withdrawn from the market.
Valentine Avenue was cordoned off in the hours after the shooting as police gathered evidence on Tuesday night, but was open again by Wednesday morning.
Prestigious schools Xavier College and Trinity Grammar are located behind the home.
Make sure you have subscribed to our Facebook page or Twitter to stay tuned!
Source: The Sydney Morning Herald by By Simone Fox Koob, Cameron Houston and Rachael Dexter