A 60-year-old man from Suva, Tallat Rahman who pleaded guilty to four charges of importing methamphemine from Mexico into New Zealand after being identified in Operation Nova, a covert investigation targeting members of the Comanchero MC and their associates, has been sentenced to 16 years imprisonment by the Auckland District Court.
The NZ Herald has reported that once nothing more than a mystery caller on the end of the phone line, Rahman who smuggled methamphetamine from Mexico for the Comanchero MC will now serve a long prison sentence.
NZ Police have alleged that the Comanchero MC, an Australian motorcycle club which set up shop in New Zealand after a number of senior members were deported there, are behind significant drug smuggling linked to a Mexican cartel.
Tallat Rahman was arrested in February last year in the first phase of the inquiry, which discovered how parcels of methamphetamine weighing up to 5kg were hidden inside kitchen appliances shipped from the United States.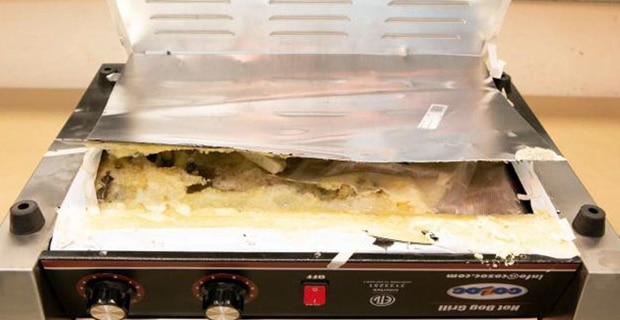 The police allege that once in New Zealand the drugs were distributed by "frontmen" for the Comanchero MC, whose hierarchy allegedly reaped the rewards of the illicit trade.
Senior members of the Comanchero MC, the "frontmen", as well as those who allegedly helped them launder the profits — including an accountant, a media personality and an Auckland lawyer — were arrested in April last year.
Rahman was unknown to the team of detectives running Operation Nova until he was overheard talking to one of the "frontmen", who cannot be named for legal reasons, whose phone conversations were bugged by police.
The call was made in Mexico and the caller was identified as Tallat Rahman, a Fijian who lived in Suva, who had dual Canadian citizenship and travelled regularly to Mexico and the United States.
More conversations were intercepted by the police but nothing came of the promised 100kg-plus shipment.
Everything went quiet until Rahman flew into Auckland International Airport on December 18th, 2018, and checked into a hotel on Queen St, the Four Points by Sheraton.
The NZ Herald reports that three days later, Rahman's son checked into the same hotel and was seen meeting with another man, a 19-year-old Mexican national, who also cannot be identified for legal reasons.
On December 23rd, 2018, Rahman left New Zealand but not before receiving a backpack full of cash.
Around the same time, a consignment of a kitchen stovetop shipped from the United States had been seized by Customs and examined.
Nearly 5kg of methamphetamine was inside.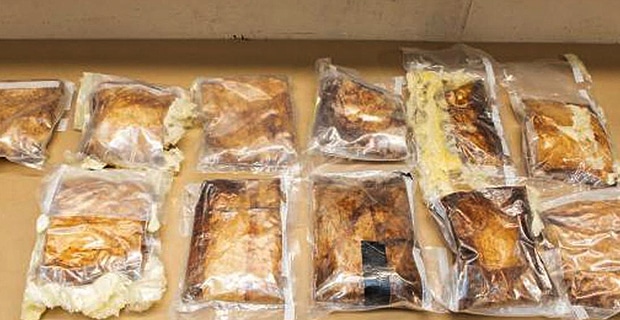 Then in February 2019, two separate consignments from the United States — a "waffle maker" and "coffee brewer" — were stopped at the border by Customs, each containing 2.9kg of methamphetamine.
Rahman returned to New Zealand and was arrested by the National Organised Crime Group, along with the 19-year-old from Mexico and a 33 year-old Chinese man called Hui Wang. He was called the "Wire Guy" because he laundered hundreds of thousands of dollars in cash in wire transfers overseas.
Search warrants were also executed at the home linked to Rahman in Suva where Fijian police discovered 39kg of cocaine, presumably destined for the Australian and New Zealand markets.
The haul was worth about $20 million.
His son was then charged for being found in possession of 39.5 kg of cocaine at the house in Caubati. That case is still underway in the Suva court.
Make sure you have subscribed to our Facebook page or Twitter to stay tuned!
Source: Fiji Village by Vijay Narayan