Marciano M., who was arrested in May on suspicion of involvement in the murder of the Belgian businessman Stefaan Bogaerts, appeared in the media several times at the end of 2018. The 42-year-old president of motorcycle club Caloh Wagoh in The Hague campaigned on behalf of caravan dwellers against the so-called extinction policy. "They're trying to take our culture away," he told several media outlets.
Concrete blocks
In articles and a video by Trouw and AD, M. opposed in October 2018 the so-called extinction policy that many municipalities have applied since the abolition of the Caravan Act in the 1990s. This means that the place of employment will be canceled if the elderly die. Sinti, Roma and caravan dwellers oppose this policy. In some cases, municipalities place large concrete blocks on vacated pitches to prevent anyone from setting up their caravan, trailer tent or tent.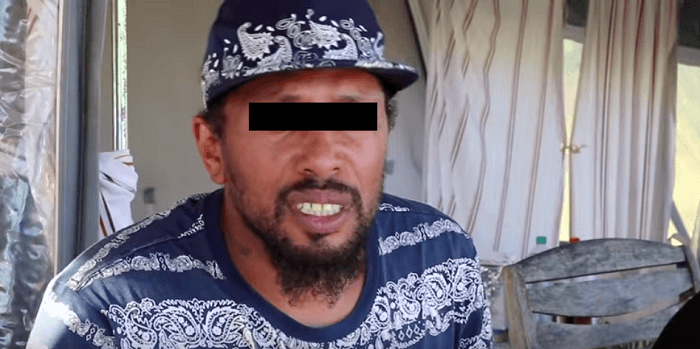 Eris process
Marciano M. is one of the suspects in the Eris trial, in which mainly members of Caloh Wagoh are on trial for various liquidations and murder plans and attempts. In total, twenty suspects are on trial. According to the Public Prosecution Service and the police, Marciano M. was involved in the liquidation of Stefaan Bogaerts on September 21, 2017 in Spijkenisse, as a driver for the two executors Errol van M. (33) and Jack S. (49).
Crown witness
Marciano M. is an ex-brother-in-law of crown witness Tony de G., who as a former member of Caloh Wagoh made extensive statements against his former brothers. According to De G., M. also played a role in ordering the shelling of a home of the Moroccan hash trader Mohamed H. in Doorn, on June 29, 2017. De G. said in one of his statements that Marciano M. was commissioned of Delano "Keylow" R. Jack S., Tony de G., and others. According to De G., Marciano M. also extorted people. The G. states in a statement when a photo of M. is shown to him:
That's Marciano M .. I've known it all my life. I was in the chapter with him. He is now President of The Hague. He has access to Jack. He is in personal contact with Delano. He directs Jack. He gets jobs from Delano. He is willing to do anything for money. He does nothing himself but directs it, leaves it to others such as X or a Jack.
It is remarkable that not only the national Caloh Wagoh president Keylow has visited the media several times in the past two decades , but also the president of the Caloh Wagoh chapter in The Hague has done so in recent years.
"They want to take away our culture"
Also in an item for The Hague FM, Marciano M. will be interviewed in October 2018 when he and his family demand a place on a trailer camp. Caravan residents then take action in thirty places in the Netherlands. M. and other caravan residents occupy the area at a camp in the Wateringse Veld in The Hague because they want more space for caravan trailers. M .: "They can't build anything, but they can slam everything up. They try to take away our culture, but we will not allow that. We just don't go into a house, we can't get used to a house. We also have rights like every human being. We are not listened to. "
M. also recorded a protest clip with several others. In the Hague rap song Nobody Who Says , they drew attention to the extinction of their culture as travelers, Sinti and Roma. The song was uploaded by Cicarios, the Hague chapter of Caloh Wagoh.
Make sure you have subscribed to our Facebook page or Twitter to stay tuned!
Source: CrimeSite