The Criminal Assets Bureau has seized ten motorcycles, cars and cash following a raid on a property in south Dublin used as a base by a motorcycle club.
The club, which calls itself "The Chosen Few", formed part of the escort during the funeral of David Byrne, the Dublin gangster shot dead at the Regency Hotel as part of the ongoing Hutch-Kinahan feud.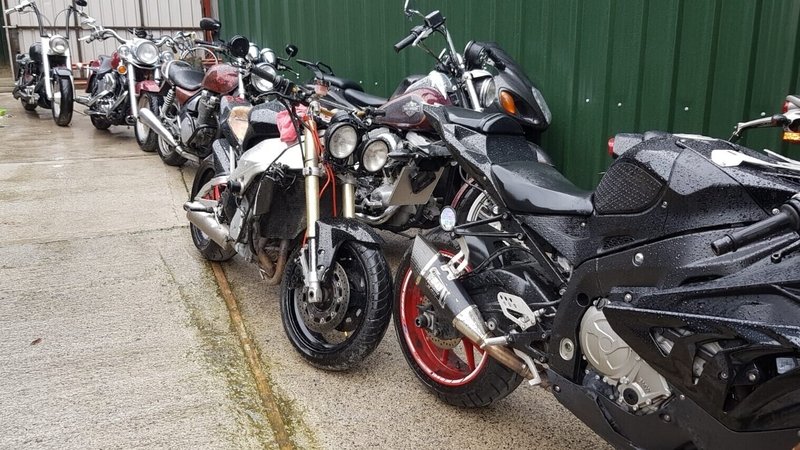 Two men have been arrested on suspicion of money laundering offences following the garda searches.
The search operation, led by the Criminal Assets Bureau, was focused on a heavily fortified compound in Crumlin.
As well as seizing the ten motorbikes, gardaí removed a BMW car, Ford Ranger jeep and a Volkswagen Scirocco, plus €4,000 in cash.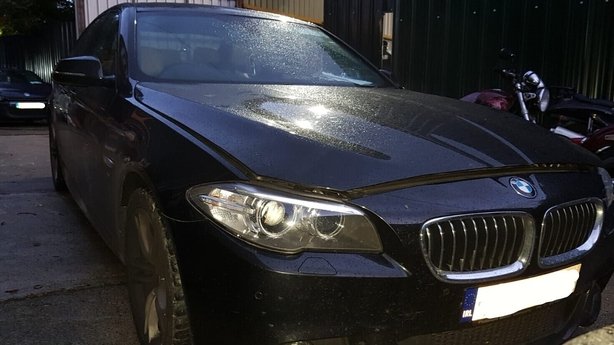 CAB officers were assisted by the Garda Emergency Response Unit, Air Support Unit, Armed Support Unit and the Customs Dog Unit.
Gardaí, who cut through sheet metal to access the property, said this morning's operation targeted a criminal grouping aligned to a number of organised crime groups involved in drug trafficking and organised criminality nationally.
Previous seizures in the investigation included over €125,000 in cash and £7,000 cash, gardaí said.
The two men who were arrested, who are father and son, are being detained under Section 4 of the Criminal Justice Act in separate Dublin garda stations and can be questioned for up to 24 hours.
Make sure you have subscribed to our Facebook page or Twitter to stay tuned!
Source: RTE