Gregory Alan McBride was one of the high-profile arrests in a police sting targeting bikies and their associates and now a Tamworth man will spend up to four-and-a-half years behind bars for dealing drugs.
Gregory Alan McBride is the last to be jailed for his part in an elaborate drug dealing ring, which police had maintained was connected to the Tamworth chapter of the Rebels Outlaw Motorcycle Club.
Judge Penelope Hock handed down the sentence in Sydney's Downing Centre District Court, for the single charge of supplying more than a commercial quantity of a prohibited drug.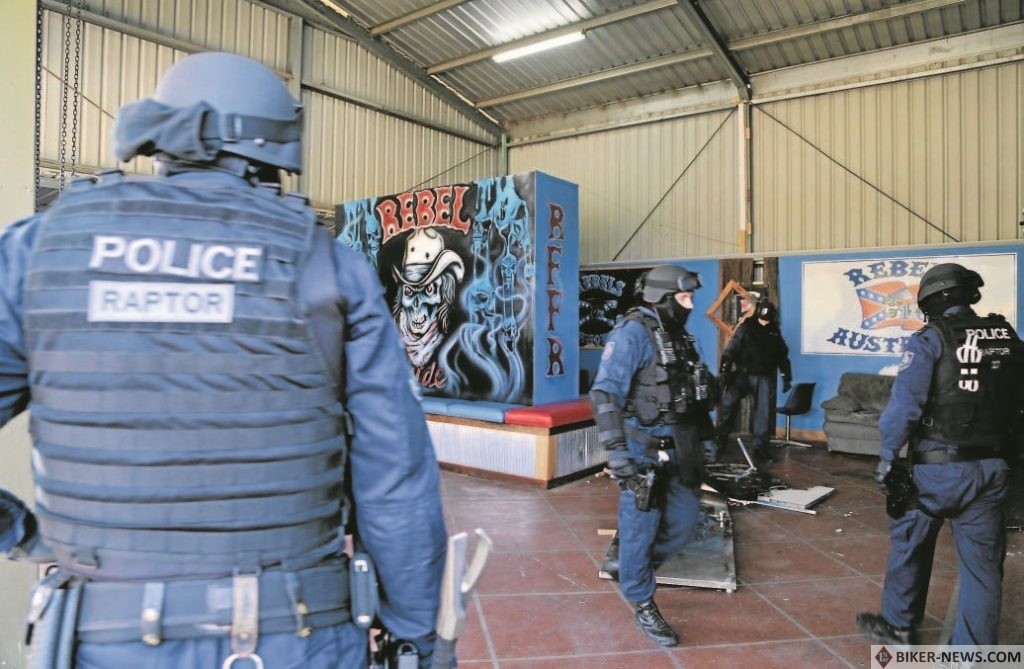 He was found guilty by a Sydney jury earlier this year of dealing more than 250g of methylamphetamine in the Westdale area between November 2014, and March 2015.
The secret police operation was set-up to bring down a drug supply ring dealing methylamphetamine and cannabis in the Tamworth area, with Rebels' connections.
Police had maintained McBride was one of the principle, or upper-level suppliers in the drug ring, sourcing the drug and on-supplying it to lower-lever dealers in the Tamworth area.
Following a trial in March, which spanned close to four weeks in Sydney, the jury found McBride, now 36, guilty of commercial drug supply.
McBride was handed a four-year, six-month head sentence, with a non-parole period of two-years-and-three-months.
Judge Hock, backdated the sentence to when McBride first went into custody in March, meaning he will be first eligible for parole in June 2021.
Several co-accused were jailed for drug supply offences, including the then-president of the Rebels' Tamworth chapter.
The operation saw Oxley detectives smash the Rebels Tamworth chapter, and during a series of raids and arrests, eight members or associates were charged.
The Rebels' Tamworth clubhouse was also dismantled by Strike Force Raptor police, in March 2015.
A charge of supplying less than an indictable quantity of drugs was withdrawn in court by the Crown and dismissed by Judge Hock, during the sentencing proceedings.
McBride spent more than two weeks in custody following his arrest by Tamworth detectives, before his family offered their home in surety to secure his release. He had been on bail since his March 2015 arrest.
McBride was ordered into custody after the jury handed down their verdict in March and faced a maximum of 20 years' imprisonment for commercial drug supply.