An aspiring Comanchero who allegedly shot up the home of a former club president has been granted bail to attend his grandfather's funeral interstate.
The June 2018 firefight in which Axel Sidaros, 24, is accused of playing a role saw the ex-bikie boss Peter Zradkovic lose a finger as he allegedly took up a rifle and shot back.
Mr Sidaros has pleaded not guilty to multiple charges including attempted murder and is awaiting trial.
His father has posted a cash surety of $100,000 and promised the court he would call the police if his son left his company during his temporary leave from prison.
He would effectively act as his son's jailer, the man's lawyer Michael Kukulies-Smith told the ACT Supreme Court during the application for bail on Wednesday.
Prosecutors did not oppose Mr Sidaros' temporary release to attend the funeral, but the court heard police had their own concerns.
Prosecutor Trent Hickey said police believed Mr Sidaros was a flight risk and that a charge of attempted murder hanging over his head was motivation to abscond.
He said police were worried about the ability of the senior Sidaros, while well intentioned, to supervise the young man, who had allegedly been involved in the late night violent firefight while trying to join the Comancheros.
While applying for bail earlier this month to visit his grandfather in hospital, it emerged Mr Sidaros had spoken to his ex-girlfriend from jail and arranged to catch up with her while he was free.
They withdrew the bail application on hearing of the phone call, but the situation had now changed because of his grandfather's death, the father told the court.
Justice Michael Elkaim granted Mr Sidaros' temporary freedom, saying the evidence showed the 24-year-old had a close relationship with his grandfather.
The judge also noted the special and exceptional circumstances that arose from the death and funeral of a close family member.
In granting bail, Justice Elkaim said Mr Sidaros was aware that if he absconded or breached his conditions his father would lose $100,000 cash, and that his father's words, said under oath to the court, would be effectively humiliated.
"That will be a matter for him, but he should understand that," Justice Elkaim said.
The short period of freedom came with a series of strict conditions.
They include that Mr Sidaros not approach airports, not use phones or the internet, not contact his ex-girlfriend or any associates, and not possess weapons.
Mr Sidaros has pleaded not guilty to attempted murder, arson, firearm possession, trespass, discharging a firearm at a building, and intentionally inflicting grievous bodily harm.
He has been in custody since his September arrest at Melbourne Airport, where he was flying overseas with his father. It's not suggested he was trying to flee the country.
Mr Sidaros is accused of joining three other men linked to the Comancheros who attacked the Calwell home of the club's former ACT chapter president late on June 28 last year.
Footage of the incident shows three men scaling the rear fence of the home before opening a garage roller door for a fourth man.
The men are seen pouring petrol on three cars when they spot rival Peter Zdravkovic, 37, inside the home.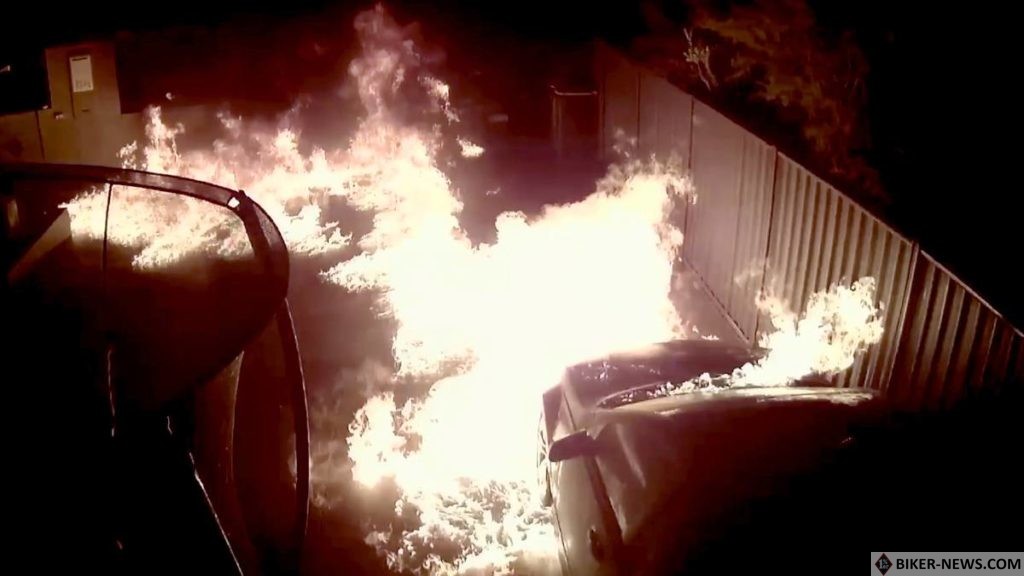 A firefight breaks out, and police allege Mr Zdravkovic armed himself with a rifle and returned fire.
The attackers fled in a stolen vehicle after setting the cars ablaze.
Mr Sidaros will face trial at a later date.