Two people from Oxford Mills are facing drug-related charges after Ontario Provincial Police and the Ottawa Police Service uncovered oxycodone, illegal cannabis products, cash and Hells Angels paraphernalia during two searches in the Kemptville area.
The first warrant, carried out on July 17, was at a business on County Road 43 between James Street and King Street in Kemptville, while a second warrant was at a home on McGovern Road in Oxford Mills.
The illegal cannabis products found included cannabis concentrate, THC vape pens and CBD oil. All drugs are still to be analyzed by Health Canada. Other property seized included a digital scale and a mechanical press.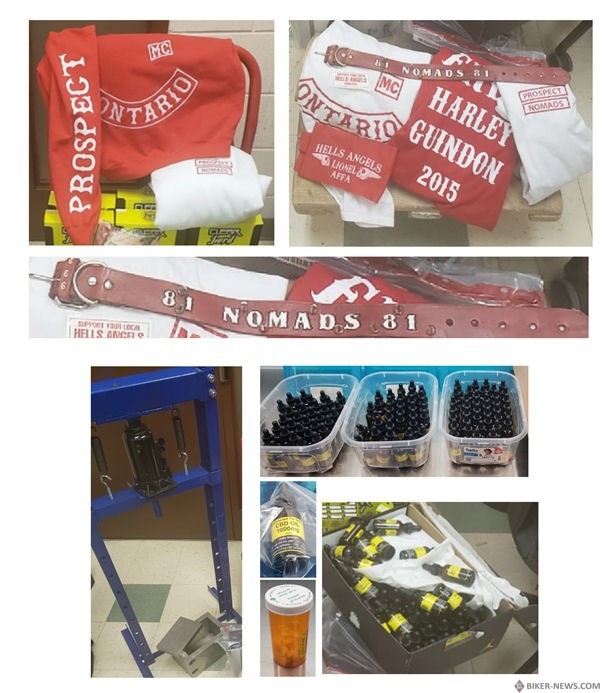 Adam Drummond, 36, and Shannon Harper-Drummond, 31 years old, both from Oxford Mills, were charged with:
Possess Schedule I Substance for the Purpose of Trafficking 5(2) CDSA
Possession of Cannabis for the Purpose of Distributing 9(2) Cannabis Act (three counts)
Possession of Proceeds under $5000 354(1)(a) Criminal Code (CC)
Drummond faces five further counts of Breach Recognizance 145(3) CC; while Harper-Drummond faces one count of Breach Undertaking 145(5.1) CC
Both are scheduled to appear in court in Ottawa Thursday.
Source: OttawaMatters