They both denied their involvement in an execution-style shooting that left a woman with a bullet lodged in her brain and her husband dead.
Now they've been sentenced to life imprisonment.
On Friday, Fisilau Tapaevalu and Mesui Tufui were sentenced by Justice Graham Lang in the High Court at Auckland.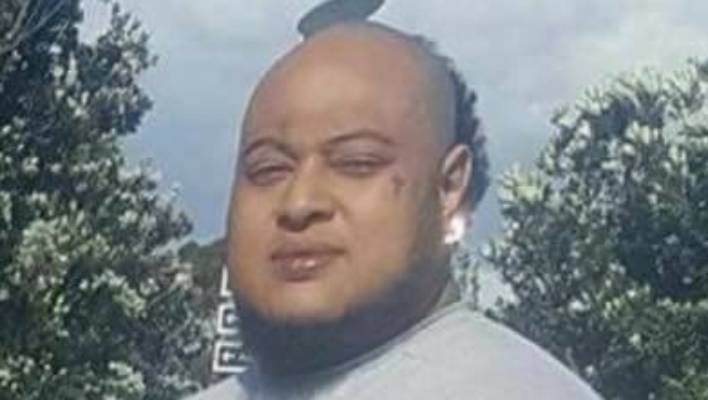 They were both found guilty by a jury at trial over the murder of Abraham Tu'uheava and the attempted murder of his wife Yolanda. ​
Tufui will have to serve a minimum term of imprisonment of 19 years and Tapaevalu will serve at least 17.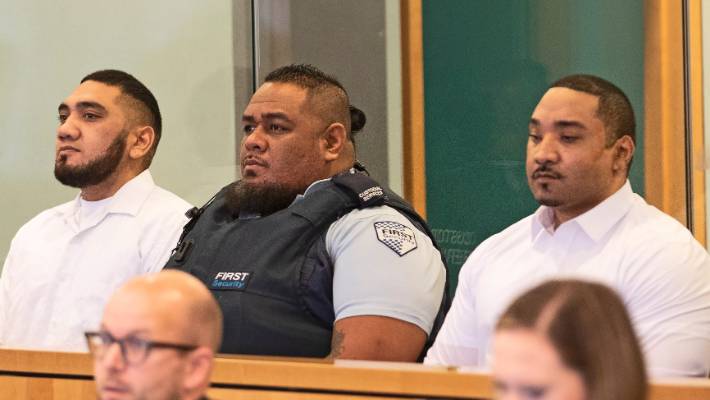 Last week, their cousin Villiami Tekimasisu Taani, 26, was sentenced by Justice Anne Hinton to life imprisonment with a minimum non-parole period of 17 years and six months.
He was also sentenced to 11 years and two months for aggravated murder, to be served concurrently.
In April 2018, Abraham Tu'uheava was lured to Greenwood Rd in Māngere, south Auckland for a potential drug deal.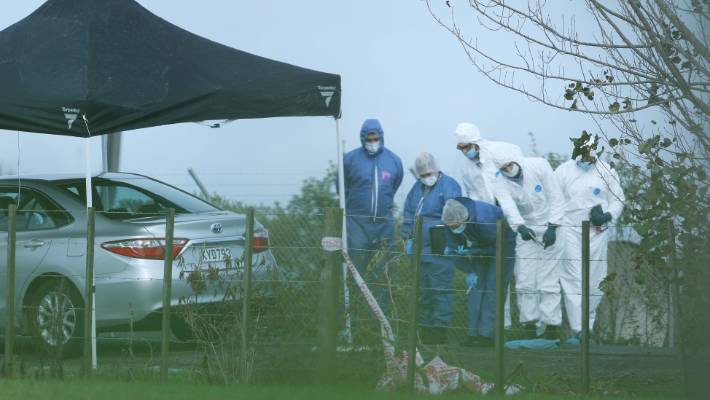 There, he was shot at least seven times and died within minutes. It was a "miracle" his wife survived after she was shot multiple times in the head, the court heard at trial.
Crown prosecutor Gareth Kayes said Taani was the shooter.
However, Tufui still played a significant part in the shooting and was present before, during and after the incident, armed with a shotgun.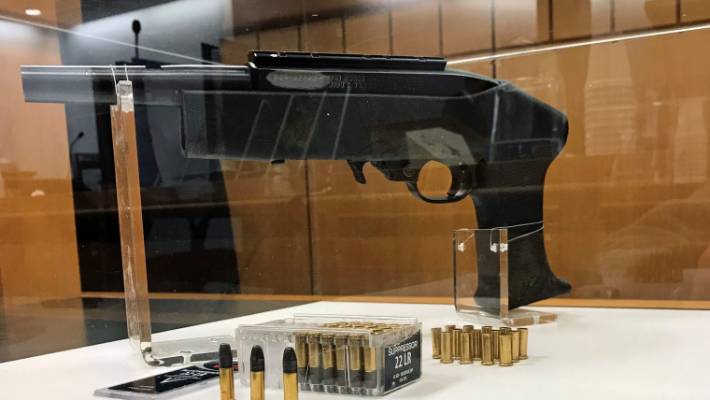 Part of the Crown case at trial was that the Comanchero Motorcycle Club had given the "green light" for Taani to conduct the shooting after bad blood had formed between the Club and Tu'uheava, a patched member of the Nomads club.​
However at sentencing, Justice Lang made a factual finding that the Crown had not proven beyond reasonable doubt the shooting was planned.
"Unfortunately firearms and serious drug dealing go hand in hand," Justice Lang said.
"Something occurred that sparked the violence … only Mr Taani and Mr Tufui will ever know what that was."
Justice Lang said Tufui went to the incident armed with a shotgun and used it to keep the victims under control, knowing Taani was going to execute Tu'uheava.
Sam Wimsett, on behalf of Tapaevalu, said it would be manifestly unjust for his client to serve a minimum term of 17 years because of his lesser role in the shooting.
He acted as a driver and the guns used in the killing were hidden in his shed.
However, Justice Lang disagreed with Wimsett.
Ahead of the trial, ​Tufui pleaded guilty to possession of methamphetamine.
Tapaevalu pleaded guilty to two charges of possession of methamphetamine for supply and two charges of unlawfully possessing firearms.
Justice Lang sentenced to 14 years for the attempted murder and six months for the possession of methamphetamine, to be served concurrently.
Tapaevalu was sentenced to 12 years for the attempted murder, six years on the methamphetamine charges and 18 months each on the firearms, also to be served concurrently.
The court heard that Yolanda Tu'uheava still thought about the shooting everyday. She suffered from PTSD and the physical effects of the bullet still lodged in her brain.
She was in constant pain, attended medical appointments four times a week and could not work because of her injury.
The couple's son wore his father's clothes and looked at pictures of him daily, the court heard.
Outside court, Detective Inspector Tofilau Faamanuia Vaaelua said the police would continue to support Yolanda Tu'uheava and her family.
"Epalahame's (Abraham's) son will grow up without his dad, his wife will have physical and emotional injuries that are permanent and lifelong," he said.
"As for the three perpetrators and their associates, Police have no desire to comment further on their intentions in this matter. To be blunt, they were a focus for me and our teams for about 16 days in May last year; that is how quick our investigators resolved this case."
Source: Stuff