For former solicitor general Kash Heed, the massive media coverage of the gangland-style execution of Hells Angel Suminder (Allie) Grewal last week on Friday morning and the police response in the case were overreactions.
Heed pointed out to The VOICE that the Hardside chapter of Hells Angel's in Surrey of which Grewal was a member "has been involved in violent activities almost from Day 1."
He said: "Look at the people who are in that chapter! They are all of that character. So where you have an incident in which Suminder Grewal was taken out, that's no surprise. And if you have an incident where [Hells Angel] Chad Wilson was taken out last November that should be no surprise."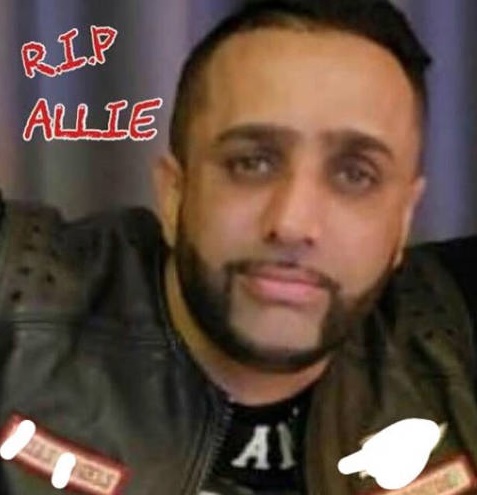 Heed added: "But what is really concerning here based on some of the media coverage and media theories on this right now is the fact that all of a sudden we are making a large deal of this. All of a sudden, you've got people clamouring to assist, the investigation going in various directions and statements from enforcement agencies saying how they are jumping on this and they are very active on this file … when a young Indo-Canadian male gets killed, you see little of that type of response other than just another killing."
Heed said: "Yes, this was another killing. But why is this killing getting so much attention when someone who doesn't have the profile of Grewal does not get the attention? That is concerning.
But that is because they are afraid of another gang warfare breaking out."
Heed pointed out: "But the gang warfare has been going on for 15 years – the retaliation-type behaviour has taken place since the mid-90s. This is of no surprise.
"Now you have some of the mainstream media all of a sudden making this a substantial issue, and you have law enforcement agencies all of a sudden making this a substantial investigation because of the profile of this person."
He noted bluntly: "So in essence, they have raised the status of this individual. That is absolutely concerning to me."
I asked Heed how come Grewal, a South Asian, had become a member of the Hells Angels.
Heed said: "[The Hells Angels] are no longer white supremacist. They are a criminal organization and the colour of your skin, your ethnic background does not matter. If you are involved in criminal activity – most likely drug trafficking that's bringing in a substantial amount of money to people – it doesn't matter that you are not the same colour."
Meanwhile, the Combined Forces Special Enforcement Unit of British Columbia (CFSEU-BC) and other police units will be backing up the local police force during Grewal's funeral that is bound to be attended by members of the Hells Angels from all across Canada as well as other countries.
Make Sure You are Subscribed to our Facebook page!
Source: Voice