A high-ranking member of the Finks outlaw motorcycle club (OMC) will appear in court today after Strike Force Raptor seized a pistol and loaded magazine at a home in Sydney's north west.
As part of ongoing targeting of the illicit activities of OMCs, Strike Force Raptor conducted a Firearms Prohibition Order (FPO) search at a home on Junction Road, Riverstone, about 7am today (Wednesday 14 August 2019).
During the search, police located a 9mm pistol and loaded 9mm pistol magazine.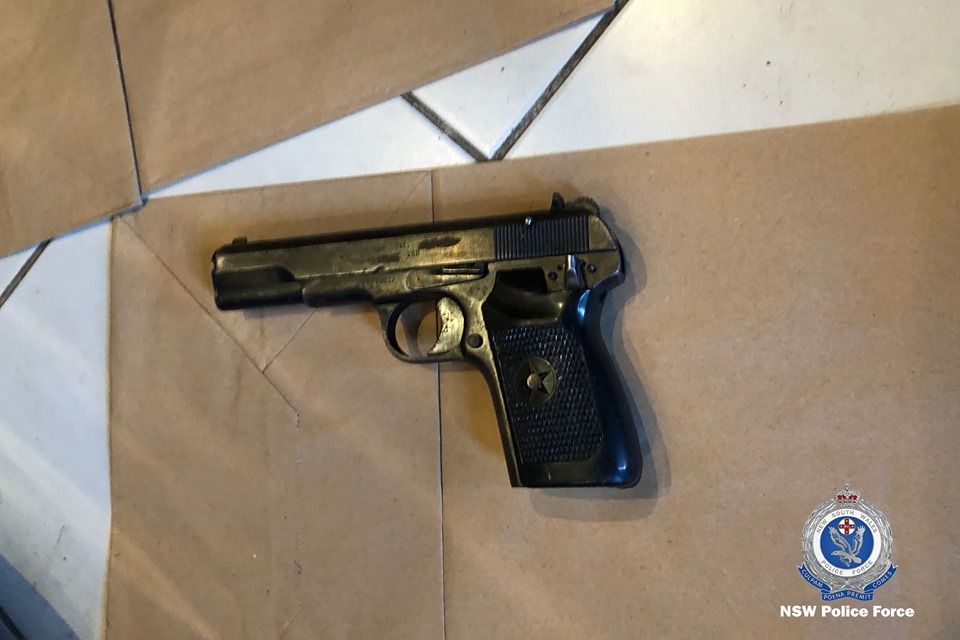 The firearm was seized for further forensic and ballistic examination.
A 28-year-old man was arrested at the home and taken to Riverstone Police Station.
He was charged with possess unauthorised pistol, not keep pistol safely, acquire pistol subject to firearm prohibition order, possess defaced firearm and possess ammunition.
The man, who is a high-ranking member of the Finks OMC, was refused bail to appear at Blacktown Local Court today (Wednesday 14 August 2019).
The name of Finks patchholder remains undisclosed.
Make Sure You are Subscribed to our Facebook page!
Source: NSW Police Force