Officials on Tuesday identified the gunman who killed a CHP officer during a traffic stop on a 215 Freeway overpass in Riverside as a Beaumont man who had an extensive criminal history.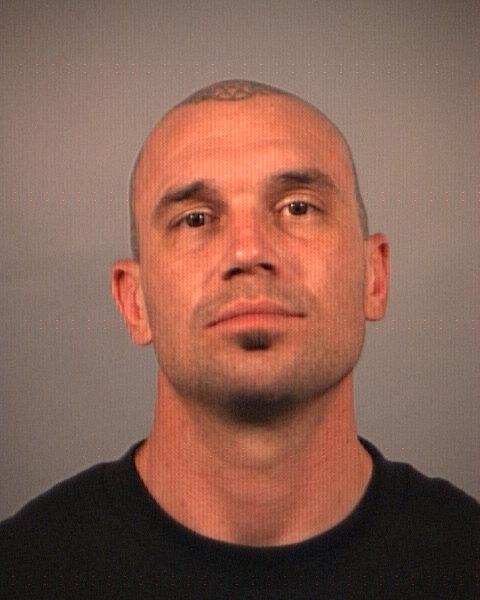 Aaron Luther, 49, served time in state prison starting in 1994 for attempted second-degree murder and an enhancement for use of a firearm, one count of first-degree burglary and three counts of second-degree burglary, according to the California Department of Corrections and Rehabilitation.
He was sentenced to 12 years but was granted parole in 2004 and discharged from parole in 2007, the department said.
A law enforcement source told the Los Angeles Times that Luther was a member of the Vagos motorcycle club. Riverside police said Luther's criminal record also included assault with a deadly weapon on a peace officer.
Luther was killed in the Monday evening incident after fatally shooting California Highway Patrol Officer Andre Moye with a rifle during a traffic stop, officials said. He died in the hospital following a gun battle with officers who responded to the scene after Moye called out for assistance. Two other officers were injured, one who suffered critical injuries and the other who sustained minor injuries.
The gunman's father, Dennis Luther, described his son as a "desperate man" who had health issues that prevented him from holding down a job after being released from prison.
He told KTLA that his son served 10 years behind bars for breaking into somebody's home and brandishing an unloaded gun when the resident woke up.
When he was released from prison, Aaron Luther worked in construction but could not perform well because of pain in his knees, his father said.
He was experiencing some marital problems but stayed with his wife because "he loved his children," Dennis Luther said.
"I think he just thought he didn't have much to live for. And I think this might have been suicide by the police," Dennis Luther said. "This is unfortunate that he happened to hurt anybody but himself."
He added that if authorities had found the rifle in his son's truck, Aaron would have gone back to prison. "At least he would've been alive," Dennis Luther said.
The father, apparently devastated, expressed sorrow for the officer who died.
"We're grieving for the police just as much as we're grieving for our son… In fact, I said a prayer for the policeman before I did for my son," Dennis Luther said.
Holding back tears, the father reminisced about his son, saying, "If this is the kind of stuff that makes the news and so be it. But I wish it would stop. I wish people could just love each other."
Make Sure You are Subscribed to our Facebook page!
Source: KTLA