The Ontario Provincial Police (OPP) Biker Enforcement Unit (BEU) is warning attendees of Friday the 13th biker rally in Port Dover about the activities and attendance of Outlaw Motorcycle Clubs.
While the vast majority of motorcycle riders are law-abiding citizens, Outlaw Motorcycle Clubs exist and continue to profit from illegal activities such as fraud, drug and human trafficking, extortion and money laundering. These illicit activities directly harm our communities.
"Although Friday the 13th attracts mostly law-abiding motorcycle enthusiasts, we continue to see the presence of those who live and promote a lifestyle outside of the law. Our priority is keeping everyone safe. We ask that anyone attending avoids wearing and purchasing club-related merchandise, which supports criminal activities. It may seem like a simple t-shirt or hat, but wearers of support merchandise may unknowingly impact their own personal safety especially given the tensions between rival clubs." – Detective Inspector Brad NUNN, Investigation and Support Bureau, Ontario Provincial Police.
The OPP is asking the public to remember that purchasing and wearing support merchandise is unwittingly supporting known organized crime groups. The profits from club-generated merchandise directly support illegal activities. With ongoing tensions between rival Outlaw Motorcycle Clubs and their support clubs, seemingly harmless open display or wearing of any recognized club-related clothing or paraphernalia may even put an individual at risk of being targeted by rival members this weekend.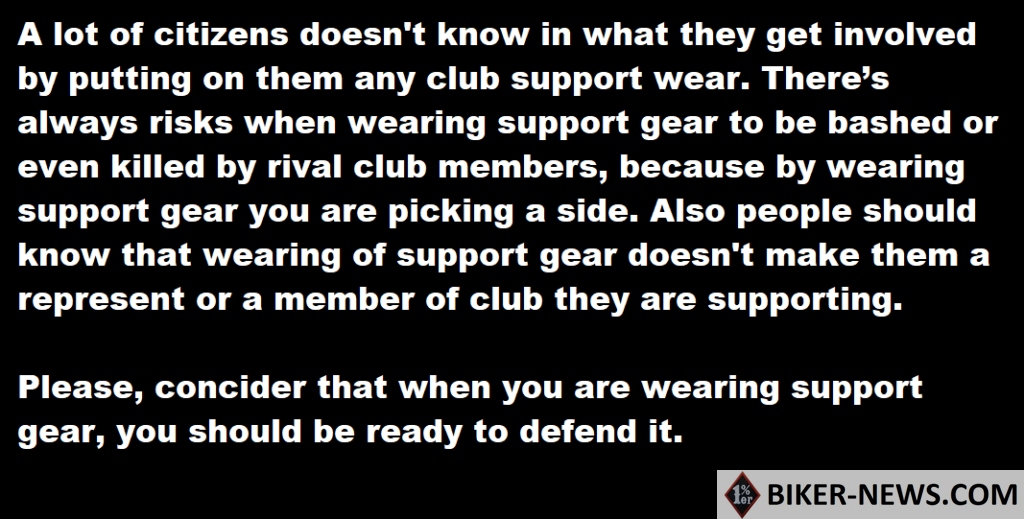 Make Sure You are Subscribed to our Facebook page!
Source: Newsledger