Recognized for their charitable contributions within the community the Templar Knights Motorcycle Club held their annual "Toys for Kids" ride on Saturday, Sept. 7.
The event is a fundraiser, which partners with the Phoenix Centre in Pembroke to raise money and collect toys to make Christmas better for kids in the community.
Lots of toys and generous monetary donations will certainly go a long way to help make a child's Christmas a little brighter. As well, at the end of the ride, The Golden Age Centre hosted a delicious lunch made by our amazing group of volunteers. Thank you to everyone who assisted in the meal prep and those who donated to the centre. A wonderful day was had by all in attendance.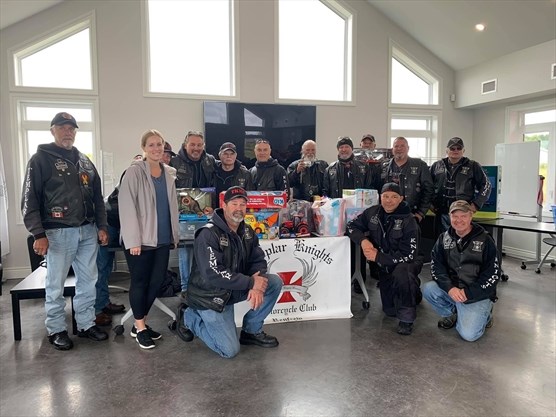 Make Sure You are Subscribed to our Facebook page!
Source: Inside Ottawa Valley