A member of the Pagan Motorcycle Club has joined several others in reaching a plea agreement to lessor charges in a brutal beating this year in Charleroi Slovak Club.
Washington County Judge John F. DiSalle Wednesday accepted the plea from Jason Huff, 40, of Plum, and sentenced him to 8 to 16 years in prison, online court records show.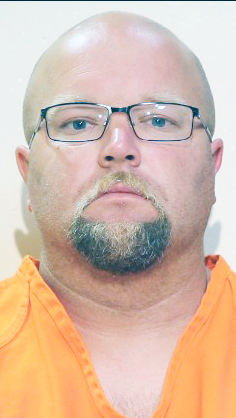 Huff and six other Pagans were initially charged with attempted homicide and other crimes in the April 18 assault of Troy Harris of Fallowfield Township.
The club's surveillance helped Charleroi Regional police identify the attackers who were observed on video walking into the club.
Huff was the first member of the gang to walk into the bar, and he went straight to Harris and punched him to the floor. The others joined in by kicking Harris while he was defenseless, nearly killing him.
Huff pleaded guilty to aggravated assault and conspiring to commit aggravated assault.
In all, a dozen people have been charged in the case, including retired state police sergeant James "Bear" Baranowski, 57, of Fayette County, who was accused of offering Harris and his wife hush money in exchange for security and their silence. Baranowski's case is pending before Washington County Court of Common Pleas.
He has agreed to cooperate with the prosecution as have: Paul Anthony Cochran, 54, of Charleroi; former Slovak Club officer Zachary John Yagnich, 27, of Charleroi, who escorted the Pagans into the bar; and Jamie Granato, 28, of Charleroi, who was charged with conspiracy, said Jason Walsh, a deputy district attorney in Washington County.
Walsh said two others – Matthew James Vasquez, 31, of Monessen, and Joseph Olinsky III, 46, of McKeesport – rejected plea offers and were scheduled for trial Feb. 3 before DiSalle.
Source: Observer-Reporter