THE National Police have confirmed that they have arrested several members of a German motorcycle club who were dedicated to trafficking drugs across Spain.
It is reported that 12 members of the United Tribuns MC Nomads have been arrested today (January 16) in various locations in the country, including Barcelona, Tarragona, Mallorca and Valencia.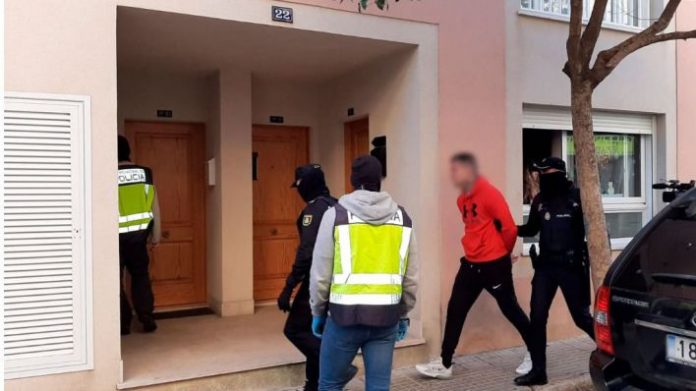 According to investigators, the criminal group grew to considerable size over the last few years and controlled the drug chain thanks to their connections with nightclubs and brothels, where some of their members even worked in the security teams.
The club had initially chosen Mallorca to be their base but have since expanded to Madrid, Barcelona, ​​Girona, Tarragona, Valencia and Tenerife. In addition, they have international connections with Germany, Austria, Bosnia, Bulgaria, Denmark, France, Italy, Switzerland, Thailand and Turkey, where their members are linked to extremely violent criminals. 
The club also took part in violent clashes with rival groups, including known hooligans from the Real Club Deportivo Mallorca.
Make Sure You are Subscribed to our Facebook page!
Source: Euro Weekly News