FAIRMONT — The final of the four men indicted for the near-fatal assault of a Hells Angels Motorcycle Club member at BFS Foods last year in White Hall pleaded not guilty to attempted murder at his formal arraignment Tuesday in Marion County Circuit Court.
James Cody Biggie, 38, with a last-known address of 202 Skyline Dr., Rivesville, who was indicted for conspiracy to commit a felony, two counts of attempted murder in the first degree, and two counts of malicious assault appeared before Marion County Judge David R. Janes.
He pleaded not guilty to all counts, and waived the reading of his indictment.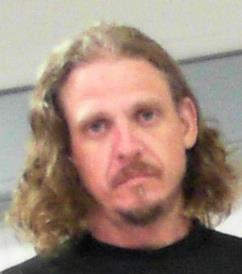 The judge put Biggie on the court calendar for a trial 9 a.m. April 15.
Recently, the three other men indicted on the same charges in the incident also entered not guilty pleas at their formal arraignments before Janes. They are:
— Bruce Evan Davis, 54, 135 Pine Ln., Fairmont
— Jason Edward Harris, 49, with a last-known address of 509 Old Monongah Rd., Fairmont
— Daniel Lester Ryan, 25, 469 Crawford Ave., Star City
Janes said their trials were also on the court calendar for 9 a.m. April 15.
Eric Wildman, Biggie's attorney, said he will file a motion for bond reduction. Biggie is being held in the North Central Regional Jail on $1 million bond.
Police described the melee as a fight between the Hells Angels and Pagans motorcycle clubs. At 1:50 p.m. on Aug. 3., 2019 a Monongalia Emergency Centralized Communication Agency 911 report stated there was "a fight/stabbing in Fairmont between Hells Angels club and Pagans Motorcycle Club, and that one of the Hells Angels members was being transported to Ruby Memorial Hospital."
According to a criminal complaint, the men took part in a pre-planned physical confrontation with several other men in the BFS Foods parking lot in White Hall. The complaint states that the victim – Kenneth Murphy of Hilton, New York – was struck with a baseball bat and cut and stabbed with a knife during the physical confrontation.
Police unveiled in Ryan's criminal complaint that the Aug. 3 fight included a second victim.
"Anthony Chafel, also a victim was struck by a silver or grey in color Jeep which was driven by Biggie, knocking him down causing injury to his arms and legs which were treated at the scene," the complaint states.
Make Sure You are Subscribed to our Facebook page!
Source: West Virginian Times