A high-ranking bikie club member allegedly was booted out of the club after it emerged he had sex with a 12-year-old girl, a move he claims he "hates himself" for.
Bikie enforcer Husa Hasanovic, 28, was in the throes of alcohol and drug addiction when he met the young girl on a platform at a western Sydney train station on Valentine's Day last year.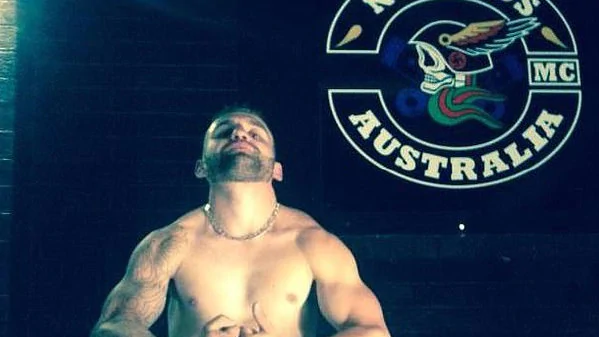 The girl had been planning to travel to Central Station, but caught the wrong train from Chester Hill station. In a sliding doors moment, the girl got off the train after two stops and asked Hasanovic for a cigarette.
The Downing Centre District Court heard on Friday that Hasanovic, who was the sergeant at arms of the Nomads outlaw motorcycle club, asked the girl how old she was and she replied "16".
Hasanovic, who joined the club life after moving out of home at 15, eventually asked her to come back to his home in Chester Hill.
The girl was uncomfortable and tried to distance herself by telling him she might see him later. She also gave him her old mobile phone number.
But, the court heard, Hasanovic told her "you're coming to my house'' and the pair ended up at his granny flat.
Inside, Hasanovic took his shirt off and sexually assaulted her, the court was told.
It emerged in court that the Bosnian-born Hasanovic allegedly was kicked out of the bikie club after being charged, but other sources provide an information that he quit with the club before this took place.
Since his arrest, he told a psychologist: "I hate myself for what I have done and I feel like vomiting."
He was sentenced to 2½ years in jail with a non-parole period of 18 months. He will be eligible for parole in August.
Make Sure You are Subscribed to our Facebook page!
Source: The Sunday Telegraph