The case of a Kings Cobra MC member allegedly murdered over a purported $40,000 drug debt will sound like a Tarantino film, a jury was warned today.
Alistair Cochrane and Daniel French deny murdering 28-year-old Luke Sears during a roadside confrontation in rural Canterbury on October 13, 2018.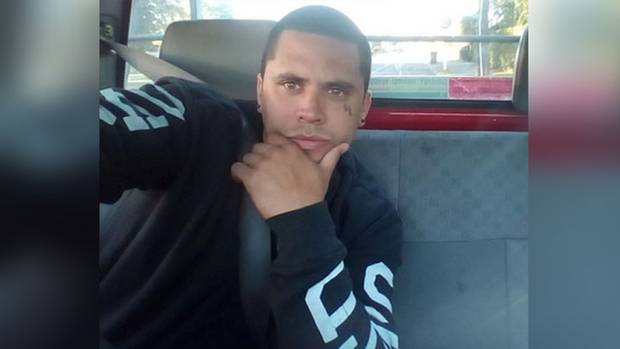 The Crown outlined its case against Cochrane, 26, and French, 36, in its opening address of a three-week jury trial starting at the High Court in Christchurch today.
It's alleged that French was behind a large-scale cannabis growing operation at his Telegraph Rd property at Charing Cross in Selwyn, some 50km west of Christchurch.
For about a year, French had been in a "business relationship" with King Cobras member Sears who bought cannabis from him, Crown prosecutor Mitchell McClenaghan told the jury.
But in the days leading up to Sears' death, the pair had suffered a falling out over alleged monies owed.
Sears was trying to collect a debt of $40,000 that he believed French owed the club, the court heard.
But French reckoned the club actually owed him $20,000.
On October 12, 2018, Sears and an associate went to a pet food business run by French to try and recoup the cash.
A heated exchange ensued, during which a shotgun was allegedly produced.
Sears and his associate took off but soon returned – this time allegedly with a pistol, demanding payment.
French was punched in the face and the police were called, the court heard.
It's understood that as a result of that day's exchanges, Sears ramped up the debt.
The next day, French took Cochrane, who he employed for manual labour at the pet shop, with him to his house for a firewood job.
Cochrane took a loaded shotgun in a bag with him, the Crown alleges.
As they drove along Telegraph Rd, near French's house, they drove past Sears and his girlfriend travelling the other way.
Both vehicles stopped on opposite sides of the road.
French and Sears got into a physical confrontation when Cochrane came out with the shotgun and pointed it at Sears, the Crown says.
Sears allegedly walked towards Cochrane and asked what he was going to do with the gun.
The court heard that Cochrane retreated to his vehicle.
Sears followed and tried to take the keys out of the ignition, saying they weren't going anywhere.
The Crown says that Cochrane, who was holding the shotgun through the door, then shot Sears in the chest and shoulder region, sending him staggering back to the road.
Cochrane and French are accused of driving off as Sears' girlfriend flagged down passing members of the public who tried to help.
Sears died soon afterwards on the grass verge as a result of damage to his vital organs.
Cochrane actively avoided police for number of days afterwards before he handed himself in.
He allegedly told a friend and church minister that he had shot Sears but that the gun had gone off accidentally.
Police later raided the Christchurch house of Tereina Delia Sullivan where Cochrane had been living and allegedly found four guns under a manhole in the floor. Sullivan now faces firearms and obstructing the course of justice charges.
Cochrane's defence counsel Kerry Cook told the jury that "death was not on his mind" that day.
A "clumsy and simple" Cochrane had only stepped in to stop Sears "giving French a hiding".
He acted to defend French and himself from an intimidating and fearsome club member, Cook said.
It was only when he was trying to leave the scene and when Sears reached for the keys that the shotgun went off.
Cook urged the jury to put themselves in Cochrane's shoes during what was an "extremely fraught and stressful situation" that unfolded quickly.
He warned the jury that some of the evidence is "going to be like a Tarantino film", with guns and motorcycle club members.
The trial, before Justice David Gendall, continues.
Make Sure You are Subscribed to our Facebook page!
Source: NZ Herald