A Drayton Valley man arrested with a gun was under threat from the Hells Angels and an affiliated motorcycle club, a judge heard Wednesday.
Dean McKnight, 47, pleaded guilty to a single count of possession of a restricted firearm and was given a two-year conditional sentence to be served in the community. He was arrested with a loaded Walther P22 pistol in his jacket on March 21, 2014, during a gang investigation in the central Alberta town.
McKnight was convicted of weapons offences in 2018 and sentenced to three years in prison, but appealed and was granted a new trial.
He sobbed Wednesday when Court of Queen's Bench Justice Eric Macklin accepted the Crown and defence's joint sentencing submission, which will see him avoid prison time.
"I'm very emotional about this right now," he said via video conference. "I'm just so happy it's all over."
McKnight operated a combination tattoo parlour and laundromat in Drayton Valley in the lead-up to his arrest, said defence lawyer Ajay Juneja.
Prior to the offences, McKnight was approached by Hells Angels members who demanded he allow drugs to be sold out of the shop, Juneja said. When McKnight refused, Hells Angels and support group the Dirty Few began to harass him.
According to Juneja, McKnight was menaced by bikers in a local bar. They later entered his shop when he was away, roughed up an employee and damaged his property. Shots were also fired at McKnight's Drayton Valley home while it was occupied.
Crown prosecutor Marissa Tordoff told court McKnight eventually became an associate of the Warlocks bike club.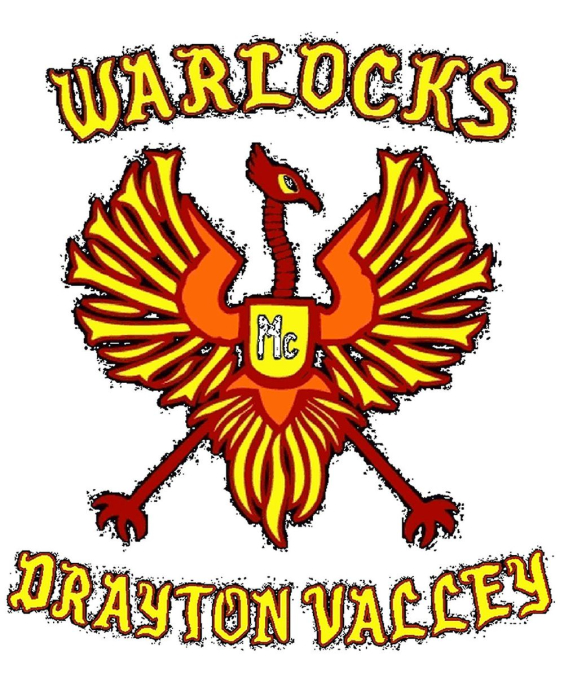 During his earlier trial, McKnight testified he only joined the Warlocks for self defence. Juneja said there was no evidence McKnight ever participated in any criminal activities with the club. But while Justice Paul Belzil, the previous trial judge, accepted McKnight was under threat from the biker clubs, he ultimately concluded the decision to carry a gun was "not reasonable on the day in question," Juneja said.
"This is a businessman who was subject to violent attacks … perpetrated by a well-known criminal organization," Juneja added, allowing that his client's actions "went too far."
Tordoff said conditional sentences are rare in such cases and that similar convictions typically attract prison time. However, she acknowledged McKnight's fear, and noted he has been under release conditions for six years with no breaches and no new criminal charges.
McKnight will be under 24-hour house arrest for the first year of the sentence, followed by a nighttime curfew. He is allowed to leave home for work and medical reasons. The court is also requiring him to complete 100 hours of community service and to have no contact with clubs. In addition, he will be subject to a lifetime firearms ban.
Before the hearing concluded, McKnight gave a tearful statement, saying he was scared of the people around him at the time and that he wants to move forward and enjoy life with his wife, children and grandkids.
"We refused to have drugs brought into our business and we stood against it and this is what turned our lives upside down," he said.
"We lost everything due to this."
Make sure you have subscribed to our Facebook page or Twitter to stay tuned!
Source: Edmonton Journal