ELMIRA, N.Y. – The Devoted Motorcycle Club is holding "Ride for Connor." Connor is 3-year-old boy who is battling Leukemia.
The ride will take place next Saturday, June 6th at 12:30 p.m. The ride states at the old Tops Parking lot on South Main Street in Elmira.
It will run for a mile. There is no charge. However, donations are accepted at the beginning of the ride. All proceeds will help Connor's fight.
Connor was diagnosed with Leukemia on March 5th of this year.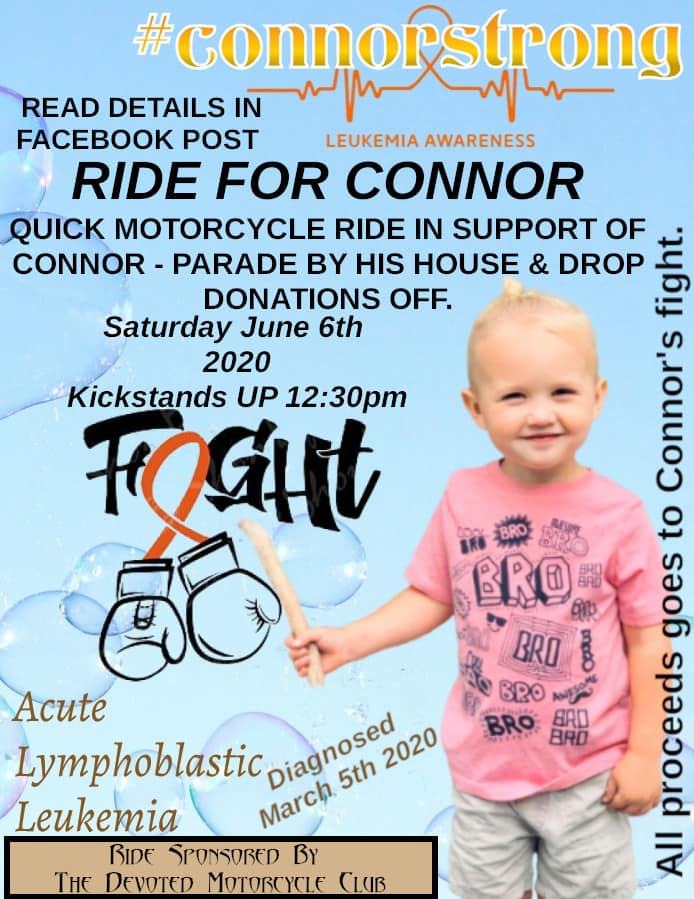 Make sure you have subscribed to our Facebook page or Twitter to stay tuned!