LANCASTER — Coos County prosecutors are asking the court to allow testimony of prior instances of illegal drug use and driving as evidence in the case of Volodomyr Zhukovskyy, the truck driver charged in the deaths of seven motorcyclists on Route 2 in Randolph last June.
The newly filed documents say that 18 days before the Randolph collision, Zhukovskyy crashed a tractor-trailer truck hauling a car carrier in Baytown, Texas, and later admitted he was using illegal drugs at the time.
A month before the Texas incident, prosecutors said Zhukovskyy needed three doses of Narcan to recover from a heroin overdose after he was found lying unresponsive in a parking lot in Agawam, Mass. After the third dose, Zhukovskyy became responsive and allegedly confessed to snorting three bags of what he understood to be heroin.
In the so-called "Fallen 7" case, Zhukovskyy, 24, of West Springfield, Mass., faces seven counts of negligent homicide, seven counts of negligent homicide-DUI, seven counts of manslaughter, one count of aggravated DUI and one count of reckless conduct in Cos County Superior Court resulting from the June 21, 2019, crash. He has pleaded not guilty to all counts.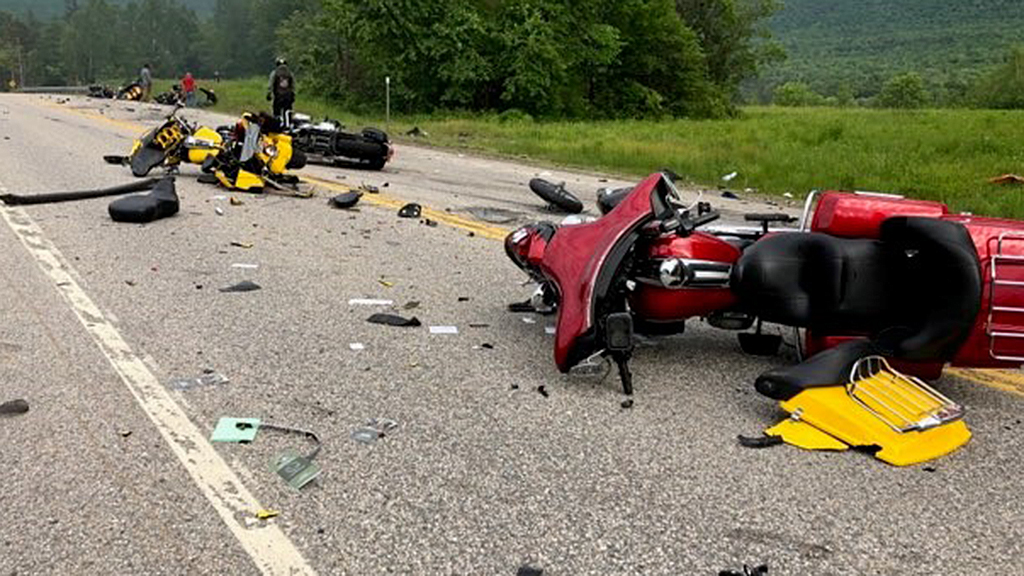 In discussing the Texas incident with law enforcement after his arrest for the Randolph crash, Zhukovskyy reportedly said, "Well, I mean, I do heroin … I always like to do it once in a while, and I got in an accident like this before. Before this accident, I flipped my truck in Texas."
In January 2014, Zhukovskyy pleaded to sufficient facts to support a conviction of operating under the influence of liquor in an incident in which he was charged with running a stop sign and crashing into a small truck.
There were also three separate reports of a truck and driver matching Zhukovskyy's description driving erratically in the Randolph area on June 21, shortly before the collision with the motorcyclists.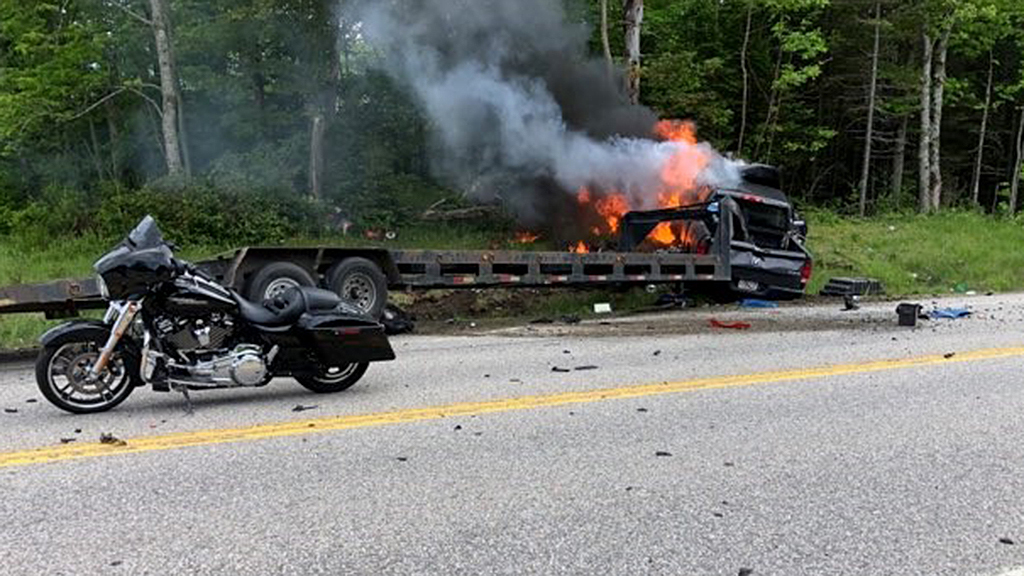 Sally Hull was driving behind the truck on Route 302 around 4:30 that day and noticed it swerve several times into the opposite lane of traffic. After a couple of miles, she said the truck pulled over to the side of the road, and she noticed Westfield Transportation on the side.
Three Littleton firefighters were returning from a call in the fire truck, waiting in a cross-over on Interstate 93 to enter southbound traffic when they saw a black truck hauling a trailer with a white car heading right toward their truck. The truck corrected itself and did not hit them.
Also, just before the crash, Berlin City Auto group employees Anthony Plant and Nicholas Belanger reported seeing the truck drive into the wrong lot, narrowly miss hitting the building, and almost strike one of the employees after dropping off the car and leaving the Gorham dealership.
One employee said the truck left the premises "like a bat out of hell."
In their motion, Coos County Attorney John McCormick and Assistant N.H. Attorneys General Benjamin Maki and Shane Goudas note that after the incident in Texas, Zhukovskyy did not show outward signs of impairment despite his admission that he was on drugs.
They argued that is "uniquely probative of the individual way the defendant manifested drug impairment," noting some witnesses reported they did not see any signs Zhukovskyy was impaired following the Randolph crash despite the concentrations of illegal drugs in his system.
The defense has questioned whether Zhukovskyy was impaired at the time of the crash, noting initial blood tests came back negative for heroin and a second report showed a very low level of heroin.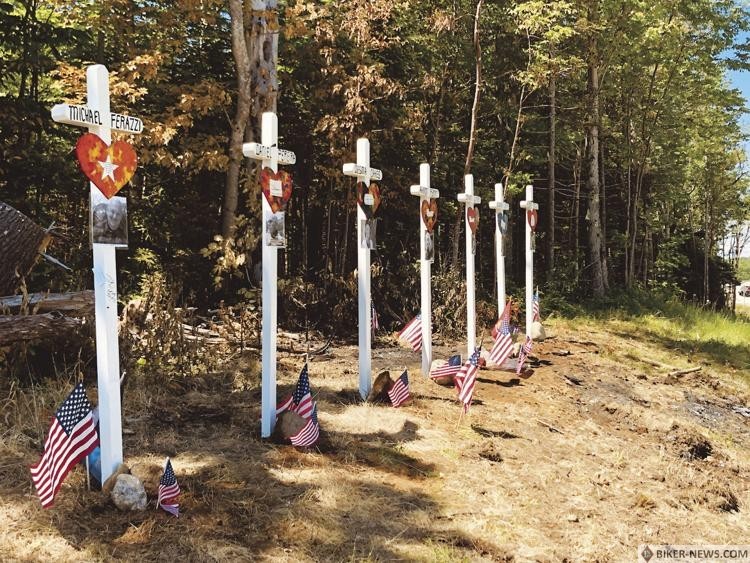 The defense has argued unsuccessfully for Zhukovskyy to be released on bail, citing evidence that the driver of the lead motorcycle was legally intoxicated. They also referred to an accident reconstruction report hired by the state that determined the motorcycle driven by Albert Mazza, 59, of Lee was protruding over the center line and struck the truck driven by Zhukovskyy.
Mazza and six other members of the Jarheads Motorcycle Club were killed and two others injured in the crash. They Jarheads were headed to the VFW club in Gorham to prepare for their annual meeting.
Also killed were Daniel Pereira, 58, of Riverside, R.I., Michael Ferrazi, 62, of Contoocook, Aaron Perry, 45, of Lee, Desma Oakes, 42, of Concord, and Edward and Joan Corr, both 58 of Lakeview, Mass.
The state has agreed to give the defense additional time to respond to the motions.
The trial is scheduled for this November.
Make sure you have subscribed to our Facebook page or Twitter to stay tuned!
Source: The Conway Daily Sun