The Illinois State Police searched the motorcycle club clubhouse where a Belvidere man was last seen before vanishing for three weeks and turning up dead in the Calumet River.
Carl Edward Gordon, 35, was last seen alive leaving the 508 Ruby St. clubhouse May 29. His body was recovered from the Calumet River near Blue Island on June 18, according to the state police.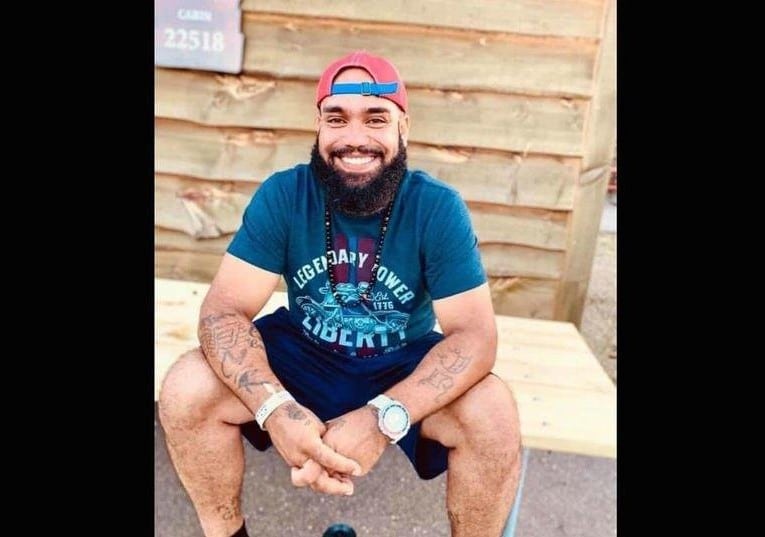 A trooper confirmed the state police were searching the 508 Ruby St. building Tuesday morning. A police officer could be seen peering through a back window with a flashlight.
When asked what the police were searching for and if anything inside the clubhouse pertains to the Gordon case, Trooper Elizabeth Clausing said the investigation is "still open and ongoing and there is no further information available at this time."
"As soon as there is any information to share, we will be sure to include you," Clausing said.
Cook County Medical Examiner spokeswoman Natalia Derevyanny confirmed Gordon died of multiple gunshot wounds and his death was ruled a homicide.
After he was found, the Blue Island Police Department notified state police who are investigating Gordon's death. State police did not release details about the circumstances surrounding Gordon's death but said last week they suspected foul play.
Gordon's mother, Nadine, said she still had many unanswered questions about how her son died. She said she was unsure of how events may have played out between May 29 and June 18 to know when exactly her son was killed.
"We just don't know," she said. "We're all so tired of beating ourselves over the head thinking who could have done it."
Gordon's mother added she'd heard "a lot of speculation" about who may have been responsible for his death. Instead of entertaining any specific possibilities, she said, she wanted to be patient and allow state police to conduct their investigation.
On May 29, Gordon had traveled from Belvidere to Joliet to visit the motorcycle club he belongs to and get his Harley Davidson serviced at the Ruby Street clubhouse across the street from St. John the Baptist Cemetery. He ordered a pizza around 8 p.m. and left the shop by himself on his motorcycle around 10 p.m.
Several of Gordon's loved ones searched throughout Joliet for weeks after he was last seen in hopes of finding him.
Make sure you have subscribed to our Facebook page or Twitter to stay tuned!
Source: The Herald News by Felix Sarver