Sturgis voters overturned Tuesday the City Council's decision to annex the Jackpine Gypsies Motorcycle Club property.
City Finance Officer Fay Bueno said 737 residents opposed annexation and 421 supported it for a total of 1,158 votes.
The Jackpine Gypsies started what is now known as the Sturgis Motorcycle Rally in 1938 when it was the Black Hills Motor Classic.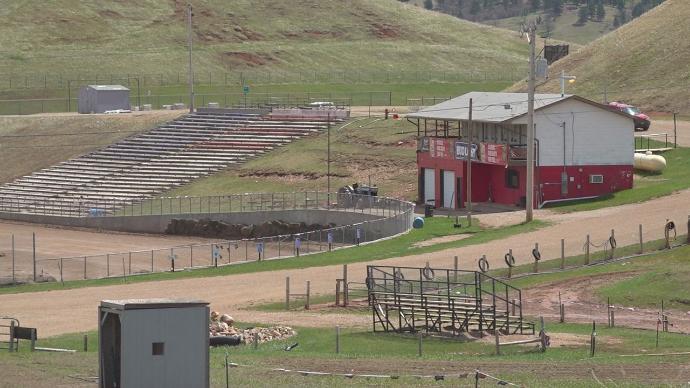 Club board Chairman Brett Winsell said Tuesday night the club appreciates the community's support.
"They really did make us feel like we're part of the family, so to speak," he said. "The biggest thing is we want to reach out and give them a big hug and thanks for all the support."
Winsell said the rally is like Christmas for club members, but they haven't been able to get into the spirit up until now and they intend to find some way to show their appreciation to the community.
Last week, he told the Journal that annexation would have allowed the city to impose new guidelines and ordinances that would make it difficult for the club that holds numerous rally and other motorcycle events to remain in existence.
"By losing this place, you really lose what Sturgis has hung its hat on, its bread and butter," he said at the time.
At a June 1 meeting, the City Council voted 7-1 for annexation with Rhea Crane voting nay and Ron Waterland, a former member of the Jackpine Gypsies, abstaining.
Sturgis City Manager Daniel Ainslie has said the city wanted to annex the property so the club would pay for services like water, sewer, road maintenance and public safety. He also said and annexation would require the club to start collecting sales tax.
Winsell said the club turned in a petition with the more than 200 signatures to put the matter on the ballot. He said he felt good about the club's chances after going door to door and discussing the issue with local residents.
Ainslie previously said that another annexation effort may be possible in the future if the voters rejected the City Council's vote.You must be logged in to react.
Make sure you have subscribed to our Facebook page or Twitter to stay tuned!
Source: Rapid City Journal