As we reported earlier, a national joint operation targeted members and associates of the Hells Angels MC has resulted in 24 people being charged with dozens of offences across Australia.
What do we know about it at that moment:
Northern Territory
Drugs and Organised Crime Division officers allegedly found a variety of unlicensed weapons, ammunition and drugs following execution of search warrants during the raid at multiple rural Darwin properties on Wednesday.
Police allege that found weapons, ammunition and drugs belongs to two associates of HAMC.
The warrants follow on from Operation Otto conducted by Gangs Task Force in June targeting motorcycle clubs in the Northern Territory.
Those two were arrested and charged with supply commercial quantity of dangerous drug, possess dangerous drug, possess firearms unlicensed and possess ammunition unlicensed, both remanded in custody to appear in court.
Both appeared in Darwin Court, one bailed.
Victoria
Two Hells Angels leaders are expected to be removed from Australia after being arrested by detectives from the Echo Taskforce yesterday as part of a National Day of Action against the group.
The men were detained in Werribee and Narre Warren South on 14 October with assistance from the Special Operations Group.
Both men are known to be senior office bearers within the Hells Angels MC.
Victoria Police worked with the Department of Home Affairs and the visas for the two New Zealand nationals were subsequently cancelled on character grounds.
They have been detained under Section 189 of the Migration Act 1958.
Police then attended a property in Beaconsfield Upper, where a firearm and ammunition was seized from a 40-year-old man.
The man, who is known to be an office bearer at the club, subsequently had his firearms licence suspended.
Warrants were also executed yesterday at club houses linked to the Hells Angels in Thomastown and Campbellfield.
Alcohol was seized from two of the address and three men are expected to be charged with liquor licensing offences.
On Monday and Tuesday, police served Firearm Prohibition Orders on two HAMC members, a 58-year-old Yarra Glen man and a 65-year-old Roxburgh Park man.
A search of a business in Craigieburn was also undertaken on Tuesday as part of this process.
Police seized ammunition and a quantity of cannabis from the Yarra Glen property on Monday.
The 58-year-old man, who is an office bearer with the club, is expected to be charged on summons with firearms and drug offences.
Western Australia
Police raided 10 houses yesterday, seizing more than $23,000 of cash, methamphetamine and a large amount of steroids as part of the operation.
Four people arrested with 15 charges in total.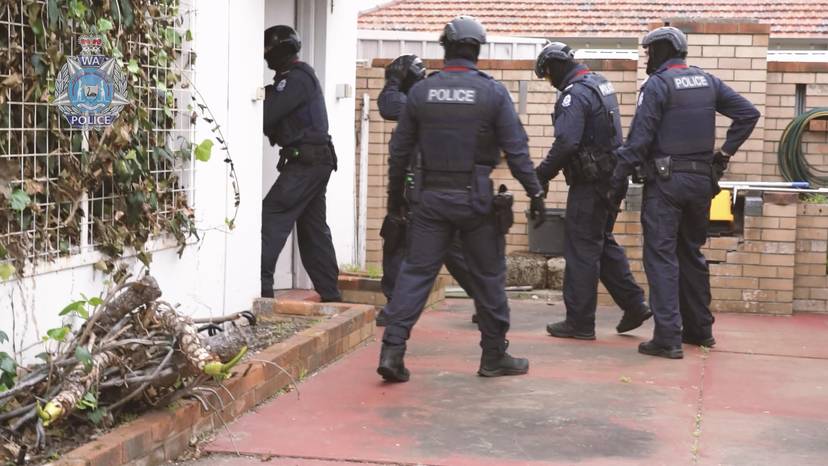 South Australia
Four people have been arrested in South Australia during a nationwide operation targeting the Hells Angels MC.
On Wednesday 14 October members of SAPOL's Crime Gangs Task Force and Serious and Organised Crime Branch participated in a National Day of Action with other law enforcement agencies.
Several searches were conducted across the metropolitan area relative to drugs and firearms and included COVID compliance checks conducted at five businesses associated to the motorcycle club.
Police located a trafficable quantity of methamphetamine, approximately 30 litres of fantasy (GHB), $5,000 cash and a clan lab at a Burton address.
A 39-year-old Burton man, who police will allege is a Hells Angels member and a 41-year-old Angle Vale woman were arrested and charged with trafficking a controlled drug, manufacture controlled drug and unlawful possession.
The man was refused bail to appear in the Elizabeth Magistrates Court today, while the woman was bailed to appear in the same court on 20 November.
The man appeared in the Elizabeth Magistrates Court today and didn't apply bail.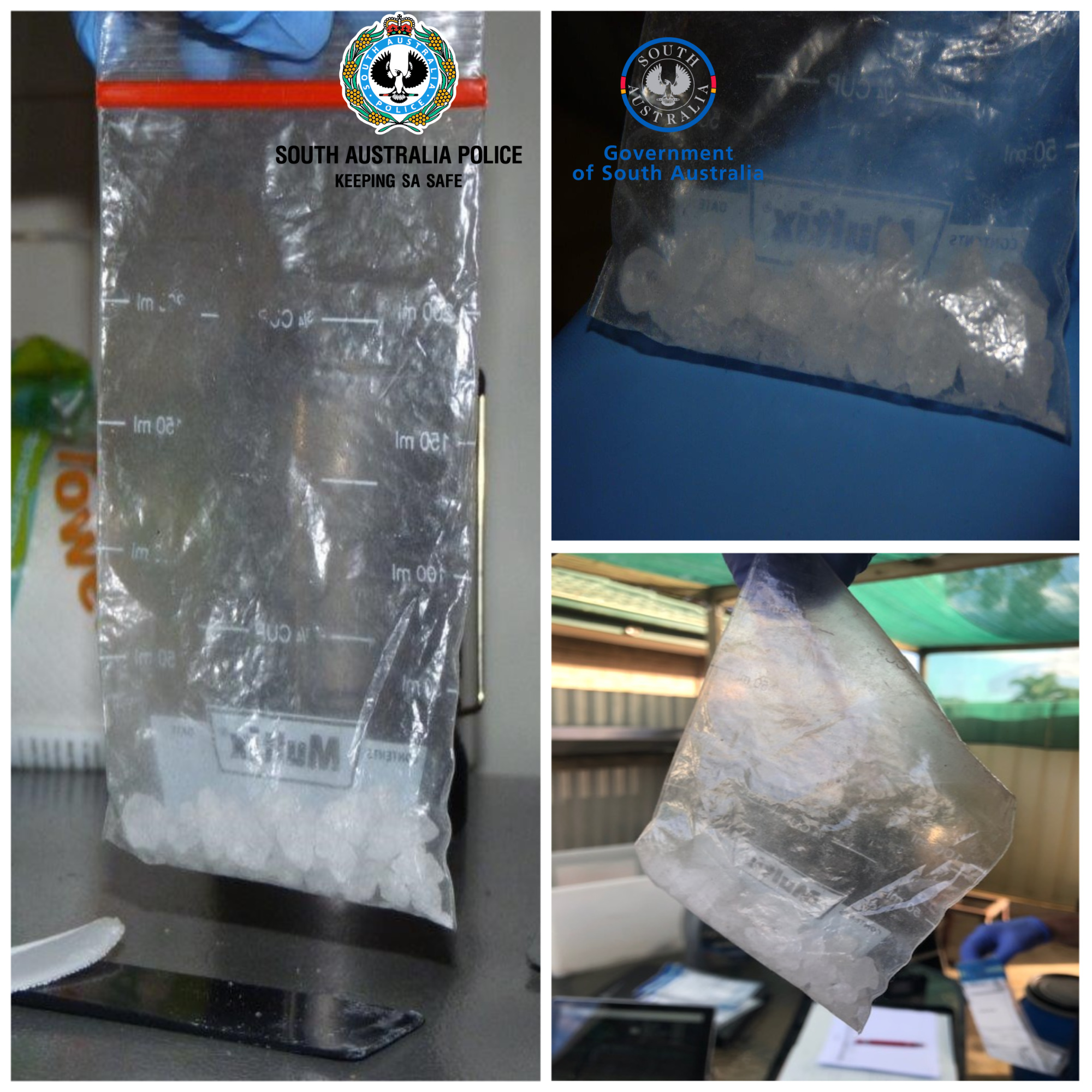 Police also arrested a 30-year-old Kilburn man (an alleged Hells Angels associate) and a 29-year-old Novar Gardens man for cultivate a commercial quantity of cannabis and possess prescribed equipment after 21 cannabis plants and hydroponic equipment was located at a Morphettville address.
They were both bailed to appear in the Adelaide Magistrates Court on 28 October.
Another member of the HAMC was found to be in breach of parole and a report has been provided to the Department for Correctional Services for their consideration.
The story will be updated as new information arrive.
Make sure you have subscribed to our Facebook page or Twitter to stay tuned!
Eric Silbermann for biker-news.com