LORAIN — One man was arrested after gunshots were fired at the Dirt and Grime Motorcycle Club on West Eighth Street early Sunday.
James Tolento Jr., 35, of Lorain, is charged with improperly discharging a firearm at or into a habitation after he and another man allegedly pulled guns from their waistbands and opened fire on two active members of the club who were standing outside.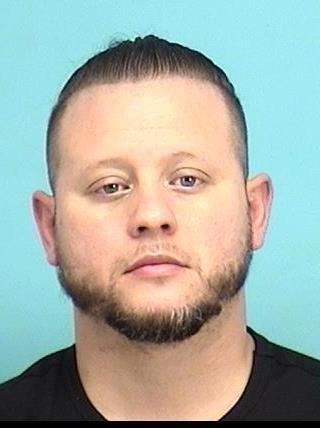 The other suspect reportedly checked himself into a hospital after the incident and had not been arrested or charged as of Monday afternoon, said Lorain police Capt. Roger Watkins. This man, who is not being named because he has not been charged, was seen at the Dirt and Grime club earlier in the night.
According to a police report, that suspect and Tolento Jr. returned to West Eighth Street about 1:30 a.m., before the daylight saving time change, in Tolento Jr.'s black Dodge Charger. They began shooting in the direction of the Dirt and Grime members, the bullets struck the building, and the bikers entered the club unharmed, the police report says.
Officers later learned that a Lorain police patrolman had conducted a traffic stop on Tolento Jr. and the other suspect about an hour before the initial call. During that stop, the patrolman noticed that both men were wearing leather vests from a different motorcycle club.
Using information from that traffic stop, police tracked down the vehicle on Alexander Avenue and detained Tolento Jr. in handcuffs. He was found to have in his possession a 17-round Glock magazine with one T&M 9x19mm round that was an exact match of shell casings found in front of Dirt and Grime, according to the police report.
Tolento Jr. was arraigned in Lorain Municipal Court on Monday and posted bond.
Make sure you have subscribed to our Facebook page or Twitter to stay tuned!
Source: The Chronicle