An area motorcycle club held a food drive this weekend to benefit Catholic Charities. Based out of Hallstead, PA, the Bad Dogs Motorcycle Club usually holds multiple drives each year but had to cut back this year due to the ongoing covid pandemic.
Saturday's drive went from 10 am until 4 pm outside of Schneider's Market in Kirkwood, and the club plans on holding another drive at the same spot again next weekend as well! For some members, choosing this non-profit has a more sentimental meaning than others.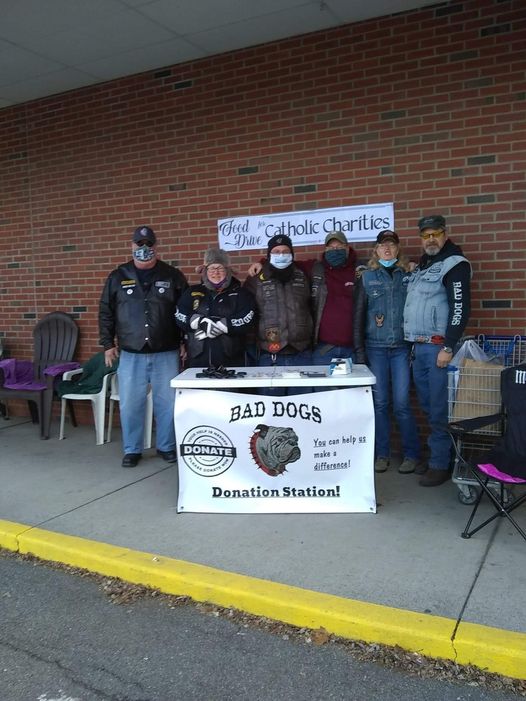 "Lately, I myself, haven't seen as much exposure, and I know they are very crucial, and there was a time in my life when I was younger that Catholic Charities helped me and my sister out a lot. So it holds a little bit of personal significance for me, as well as they just have a ton of people that do a lot of good there as well, so they're just as deserving as any other organization." Says Public Relations Officer Shane Forinash
For more information on this food drive and for future events put on by the Bad Dogs, you can visit their Facebook page.
Make sure you have subscribed to our Facebook page or Twitter to stay tuned!
Source: Fox 40