The Walking Dead Crew (WDC), a local chapter of the Iron Order Motorcycle Club, recently took a trip to the Wagon Branch Community Center where Santa arrived on his bike and greeted a group of children and their families.
"The WDC is based in Ridgeland and this is our third year helping out the community at Christmas," said Jay "Jitter"' Seeber, the chapter's business manager. "The group is a worldwide motorcycle club that was founded in 2010. We provided a frozen turkey and all of the sides to take home for a Christmas dinner."
Read the rest of the story here: Bluffton Today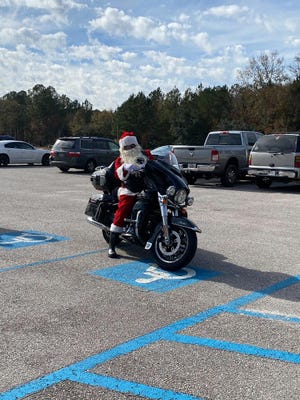 Make sure you have subscribed to our Facebook page or Twitter to stay tuned!