NWS Police has set Tarek Zahed as wanted over an outstanding revocation of parole warrant today (February, 12).
The information about it was posted on a facebook page of the NSW police force.
Yelling for help Cops described Tarek as being of Mediterranean/Middle Eastern appearance, about 170cm tall, of a medium build, with brown eyes and a shaved head.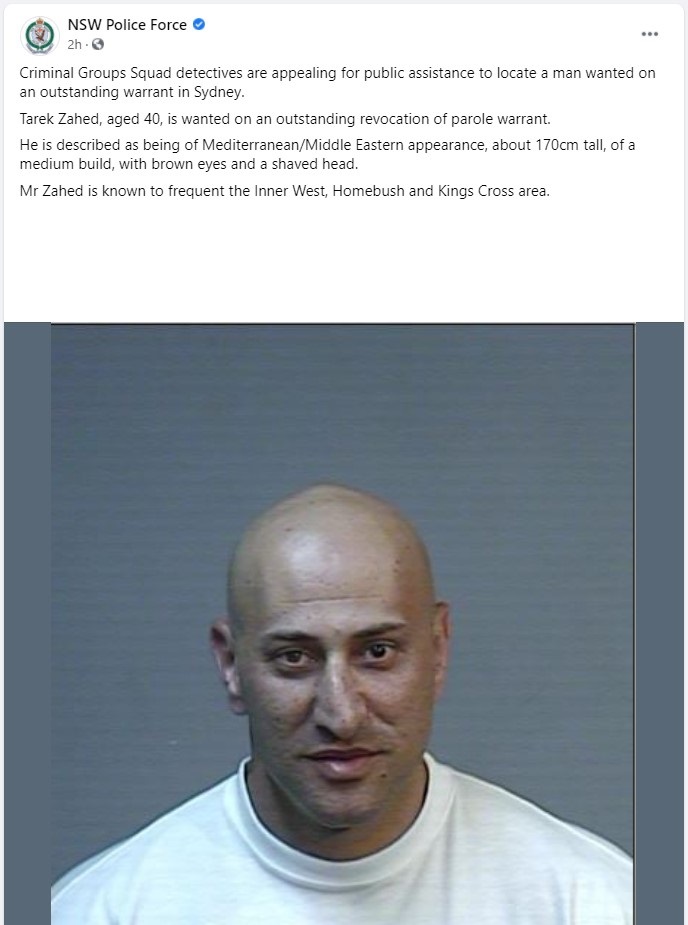 Make sure you have subscribed to our Facebook page or Twitter to stay tuned!