Gregory (Picasso) Woolley, a man who wielded considerable influence in Montreal's criminal underworld after he became a bridge between the Montreal Mafia and the Hells Angels will remain behind bars for the time being.
Gregory (Picasso) Woolley, 48, was denied both day and full parole by the Parole Board of Canada recently as he continues to serve the three-year prison term he was left with in October 2018 after he pleaded guilty to drug trafficking, conspiracy to traffic in drugs and a gangsterism charge. His overall sentence was 96 months, but when he pleaded guilty he had a little more than three years left to serve after the time he served was factored in.
Woolley came to notoriety in Montreal during the 1990s when he was first charged with being part of a small group of men accused of murdering a drug dealer the Hells Angels wanted eliminated. Shortly after his acquittal he became a member of the Rockers, a Hells Angels support club that helped the bikers wage war with their rivals between 1994 and 2002.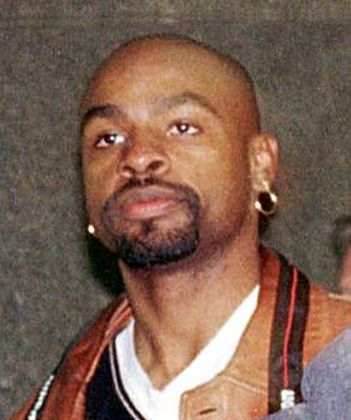 The Crown failed to convict him of another murder he was alleged to have carried out during Quebec's bikers war, but Woolley eventually pleaded guilty to being part of a general conspiracy to murder rival drug dealers for the Hells Angels.
In 2005, he was serving a sentence for that crime at a penitentiary in Ste-Anne-des Plaines where he forged a relationship with Vito Rizzuto, the now-deceased Montreal Mafia leader who was awaiting extradition to the U.S. to face a charge alleging he took part in the murders of three men in Brooklyn, N.Y.
Rizzuto pleaded guilty to the racketeering charge and was incarcerated for several years while the Rizzuto organization in Montreal came under attack in his absence. An investigation dubbed Project Magot-Mastiff later revealed Woolley probably helped the Rizzuto organization survive the challenges it faced by forging an alliance with the Hells Angels. A conversation secretly recorded between Woolley, Rizzuto's son Leonardo and Stefano Sollecito in August 2015 revealed that the two alleged Montreal Mafia leaders considered Woolley to be equal to them in terms of his influence.
What was specifically proven in Project Magot-Mastiff was that Woolley was the head of a group that distributed 192 kilograms of cocaine in the Mercier-Hochelaga-Maisonneuve borough between 2011 and 2015.
According to the written summary of the decision made by the Parole Board of Canada, Woolley has changed significantly in terms of his behaviour behind bars. While serving two previous sentences in federal penitentiaries, he had assaulted other inmates and was alleged to have conspired to smuggle PCP into one institution.
"(T)he board has been made aware of the time you have spent incarcerated which was presented in a significantly different light from your previous sentences. There is no violence within the framework of your current sentence and you are involved in (your rehabilitation plan), which contrasts radically with the past," the author of the summary wrote.
The board also noted that Woolley wasn't able to complete a rehabilitation program because of the current pandemic. But the parole officer in charge of program noted to the board that his participation in the program "did not result in noticeable change."
The two parole board commissioners who presided over Woolley's hearing were not impressed with what he had to say during it.
"While you have changed your attitude inside a penitentiary, it was apparent during the hearing that the number of things you have learned is limited. In your exchanges with the board, you continued to minimize your implication (in crimes) and their consequences," the board wrote in its decision.
"In terms of its analysis and after having listened to you during your hearing, the board is refusing you both day parole and full parole because it believes the possibility of you reoffending before the end of your sentence presents an unacceptable risk for society and that your release would not contribute to the protection of society."
The board also ordered that Woolley be required to reside at a halfway house for the last year of his sentence. He will automatically qualify for a statutory release near the end of this year when he reaches the two-third mark of his sentence.
Make sure you have subscribed to our Facebook page or Twitter to stay tuned!
Source: Montreal Gazette