The assassination of a Bronx Pagans MC leader was retaliation for someone opening fire on the Hells Angels' new Bronx headquarters, prosecutors revealed Wednesday.
Hells Angels members Frank "Loose Cannon" Tatulli, 58, and Sayanon Thongthawath, 29, were arrested July 22 for for allegedly shooting Francisco Rosado, the head of the Pagan's Motorcycle Club's Bronx chapter.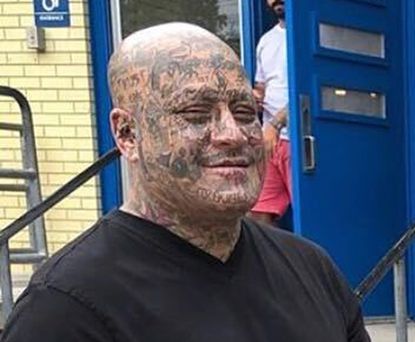 Rosado, 51, was shot dead in a parking lot at Holland Ave. and Boston Road in Allerton about 3:20 p.m. on May 2, near the Bronx building where he worked as a super. He was shot in the head, neck and back. Another Pagan, identified as Javier Cruz, 42, was shot in the arm, officials said.
Two masked suspects were caught on disturbing video jumping out of their Jeep Cherokee and opening fire on the two men.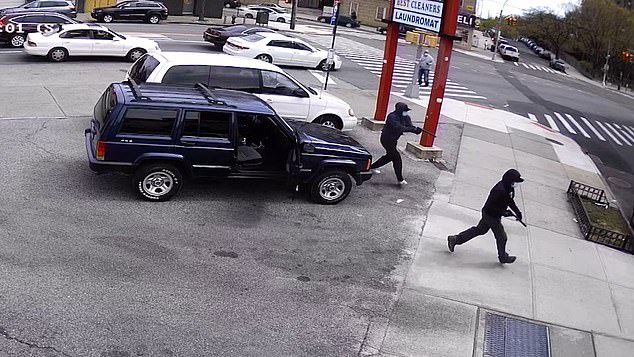 The Pagans have been deemed an "outlaw motorcycle gang" by federal authorities, and several of its members have been linked to drug dealing, violence and death, officials said.
Tatulli and Thongthawath were arrested on July 22 on charges of murder, manslaughter, attempted murder and assault charges A third suspect, Anthony Destefano, 27, a member of Satan's Soldiers, was also arrested and charged with manslaughter and conspiracy.
The motive at the time was unknown.
A Bronx grand jury recently indicted Tatulli and Thongthawath on murder charges. Both are being held without bail on Rikers Island awaiting their next court date.
"The defendants allegedly shot the two victims, in retaliation for a January 2020 shooting outside the Hells Angels headquarters on Longstreet Ave. in the Bronx," Bronx District Attorney Darcel Clark said in a statement Wednesday. "The defendants allegedly conspired and carried out this horrific violence in a residential area, near a busy intersection in broad daylight. These retaliatory shootings hurt our communities and must stop."
In the January shooting, someone fired several shots at the Hells Angels' new headquarters in Throgs Neck. The exterior of the headquarters was damaged but no injuries were reported.
The Hells Angels bought the fenced-off, two-story brick building on Longstreet Ave. near Wissman Ave. in early December — rankling residents living in the quiet, middle-class neighborhood — after selling its Manhattan clubhouse to a developer in June.
Rosado's wife Jeannie Rosado was overcome with emotion when she learned of the arrests.
"I give all the glory to Jesus," she told the Daily News as she started to cry. "It's bittersweet. It's good that they were caught, but it doesn't bring him back."
Rosado said she didn't know any of the defendants and never heard of any bad blood between the Hells Angels and the Pagans.
"I wasn't aware of any feud," she said. "We still don't know why. It just goes to show you the evil we have in the world right now."
Make sure you have subscribed to our Facebook page or Twitter to stay tuned!
Source: NY Daily News