Two weeks ago, David Wilkes and his family decided to have a big celebration. On November 20, they received the good news that an arrest was made in the double shooting that took the life of 38-year-old Jermaine Wilkes and 32-year-old Jamill Jenkins during the early morning hours of September 20. David Wilkes was so happy with the news, that he had tears in his eyes.
Authorities in Camden County have arrested and charged 40-year-old Loring Lindsey in connection with the double murder that left two men dead after a fight broke out at a party inside the Wheels of Soul motorcycle club. The arrest was made on Friday, November 20 –the same day the Philadelphia Sunday SUN first broke the story in the paper.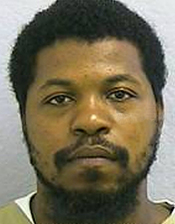 Lindsey, of Camden, was charged with two counts of first degree murder, two counts of second degree unlawful possession of a weapon and other related charges. He was arrested inside a home on the 1900 block of Pierce Street in Camden, New Jersey. He was then taken into custody by the U.S. Marshals Fugitive Task Force and transported to the Camden County Correctional Facility where he's awaiting a detention hearing.
Read the rest of story here: The Philadelphia Sunday
Make sure you have subscribed to our Facebook page or Twitter to stay tuned!