On the day that 36-year-old Delaware County musician Keith Palumbo went missing from his Drexel Hill home, he was driving in his mother's silver Subaru with two other men when he got a call from alleged Warlocks Motorcycle Club member Michael DeLuca, telling him to go to DeLuca's Southwest Philadelphia apartment.
After the three men arrived at DeLuca's first-floor apartment on the 7000 block of Woodland Avenue on Feb. 6, DeLuca, also known as "Kaos," "immediately pulled out a handgun and began pointing the gun at Palumbo," court documents show. "Palumbo began to protest and told Kaos not to point the gun at him."
But DeLuca "suddenly shot Palumbo once in the face with the handgun," the documents say, citing an account of one of the other men allegedly in the apartment at the time. The documents did not name the witness and did not say why DeLuca allegedly killed Palumbo.
Palumbo's body and that of another man were found by police April 3 inside a crypt in the closed Mount Moriah Cemetery in Southwest Philadelphia. Philadelphia police have said they believe the body of the second man is that of David Rossillo of Drexel Hill, who would have been 35 today. Relatives of Rossillo's have declined to comment.
Police have issued an arrest warrant for DeLuca, 38, of Delaware County, on charges of murder, conspiracy, abuse of corpse, and related offenses in Palumbo's death. He has been in federal custody since his April 2 arrest in Cheyenne, Wyo., when police during a traffic stop found a loaded .40-caliber pistol under the driver's seat of his black Cadillac. He has been charged with being a felon in possession of a firearm and is expected to face court proceedings in Wyoming before being brought back to Philadelphia, authorities have said.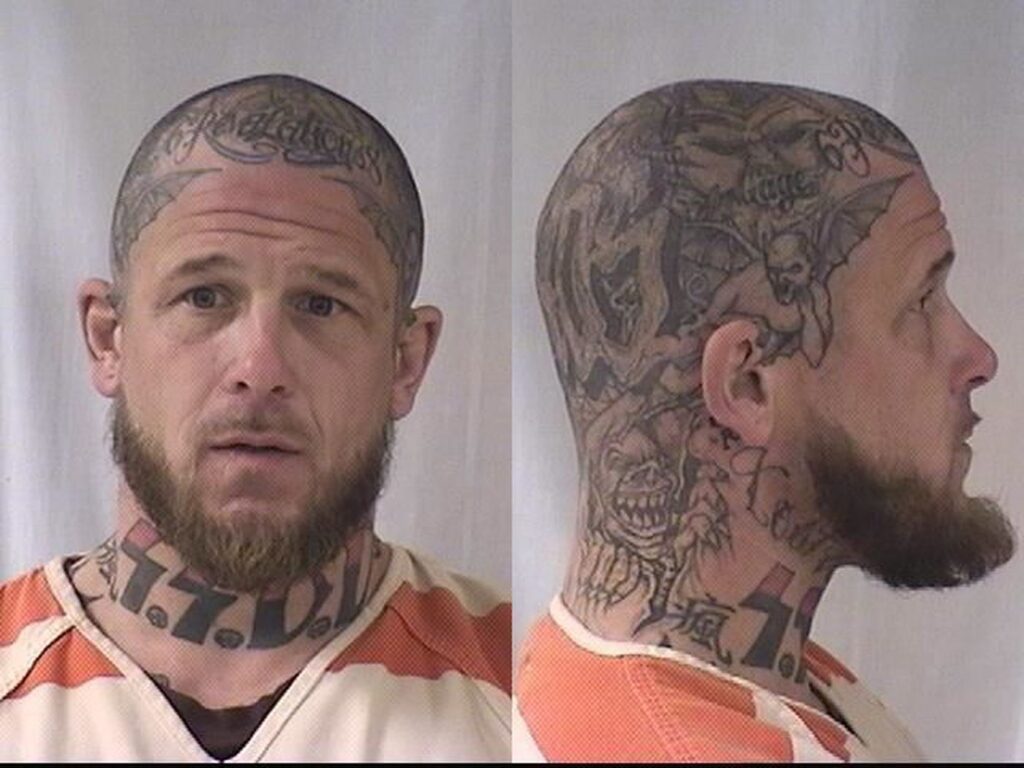 Earlier this month, police arrested and charged Billy Gibson, 47, of Drexel Hill, with conspiracy, hindering apprehension, abuse of corpse, and related offenses in connection with the disposal of Palumbo's body. He has not been charged with murder.
According to the affidavit of probable cause for Gibson's arrest, Gibson was one of the two men who went with Palumbo to DeLuca's apartment on Feb. 6. The second man, the unnamed witness, told police that they were all "associated with the Warlocks Motorcycle Club."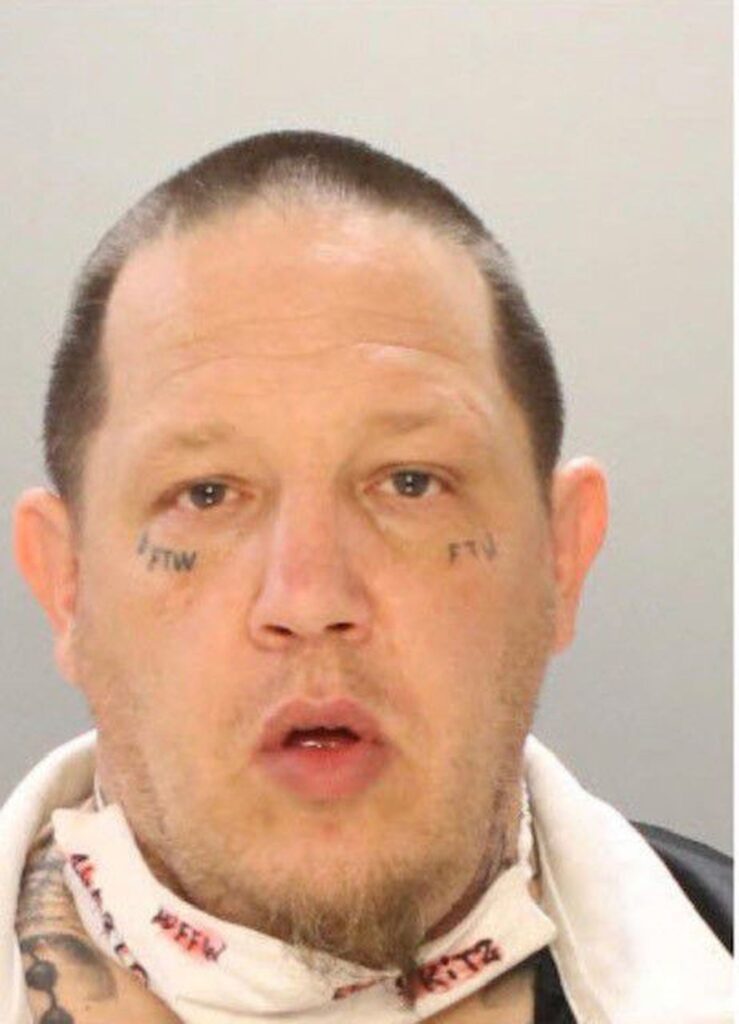 The witness told police that after DeLuca shot Palumbo, DeLuca ordered him and Gibson "to cut up the carpets that were bloodstained and to roll the victim's body up in the carpet," the affidavit says. DeLuca then left in Palumbo's Subaru and returned a short time later in a red pickup truck owned by Donna Morelli, 48, who lives on the 6400 block of Trinity Street, the document says. The witness told police DeLuca and Gibson then placed Palumbo's body in the pickup and left.
A relative of Palumbo's has said that Palumbo was not a Warlocks member and was a friend of DeLuca's from childhood.
Four days after Palumbo's body was found in the crypt, police interviewed a second witness who told them that in early February, DeLuca and Gibson arrived at that person's house, and DeLuca said he killed Palumbo and needed help disposing the body. This witness, who was not identified in the affidavit, said that DeLuca and Gibson threw Palumbo's body into a crypt at the cemetery.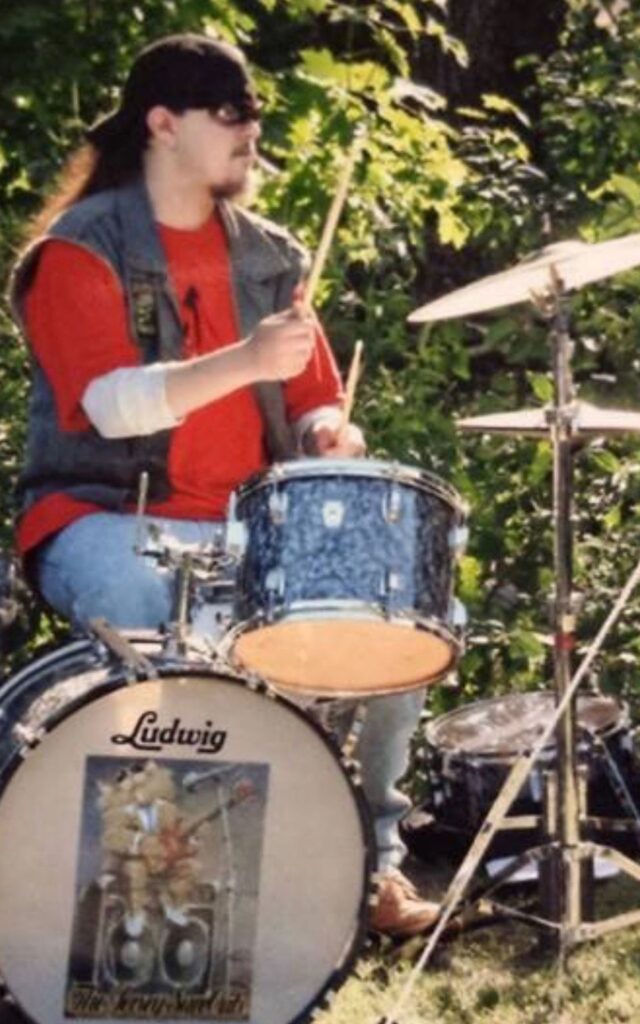 It is not known whether Morelli, whose house is across from the cemetery and who had until recently been listed as a member of the board of directors of the Friends of Mount Moriah Cemetery, is the second witness. Efforts to reach her have been unsuccessful.
Her attorney, William Davis Jr. of Media, said Monday that he and Morelli had no comment on the case.
Kenneth Smith, board president of the Friends of Mount Moriah, the nonprofit formed to preserve the cemetery, which closed in 2011, has referred questions to Philadelphia police, who have declined to comment on Morelli.
The Woodland Avenue building where DeLuca was living is owned by Warlocks MC LLC, and the mailing address for the property is listed as Morelli's Trinity Street home. Morelli was married to Eric Martinson, the former leader of the local Warlocks group, who died in September 2015, according to an obituary.
In a 2016 Philadelphia Magazine article, Morelli, described as having "tattooed arms and biker-gang ties" that "give her the aura of a Wild West outlaw," was mentioned as participating in cemetery cleanup efforts with the Friends group and patrolling the grounds to keep it safe.
Gibson remains in custody at the Curran-Fromhold Correctional Facility in Northeast Philadelphia. The Defender Association of Philadelphia, listed as representing him, has declined to comment on his case.
Make sure you have subscribed to our Facebook page or Twitter to stay tuned!
Source: The Philadelphia Inquirer