Recent Billboard-charting rock band Black Heart Saints will perform at the 80th Anniversary Sturgis Motorcycle Rally. The band will join Hinder and Saul for two free shows at the Iron Horse Saloon in Sturgis, South Dakota on August 13th and 14th. The week of entertainment also includes current rock radio heavy-weights such as Fozzy, Royal Bliss, and Fire from the Gods.
After debuting at South by Southwest Festival, this powerhouse quartet has been building a solid reputation as a support act for national touring bands such as Slash featuring Myles Kennedy & The Conspirators, Sevendust, Steel Panther, Pop Evil, Buckcherry, Stryper, Dirty Honey, and more.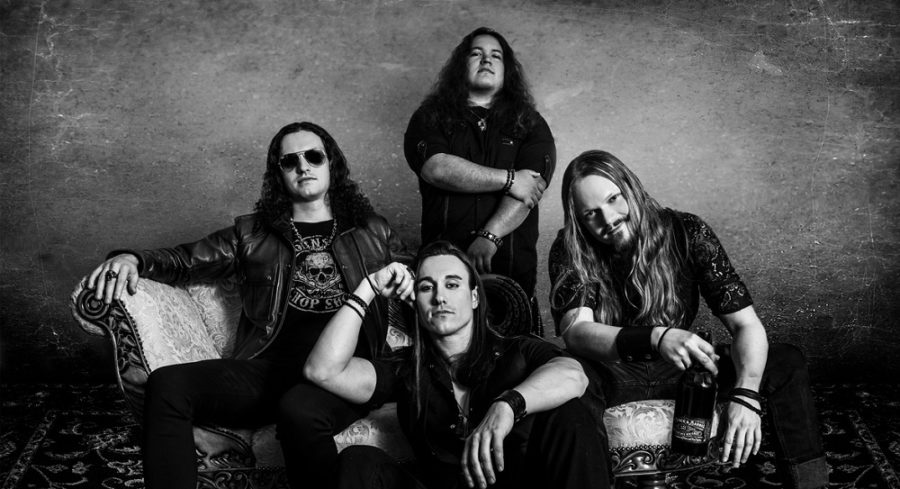 The soaring vocals of front-man Josh Ross have drawn comparisons to Myles Kennedy and Chris Cornell. While the band is influenced by the likes of Mötley Crüe, Guns 'N Roses, and other legendary Hard Rock acts, the commanding presence of Black Heart Saints' live show brandishes an updated take on the genre.
Quickly conquering some of the biggest stages and festivals in the United States, Black Heart Saints has built an impressive resume, and has been recognized as one of the nation's top emerging rock acts.
The band's latest release, Misery EP, which features an accompanying film based on the band's music, has received rave reviews: "When I first heard opening track 'Lines' I knew Black Heart Saints were onto another winner. The song, which comes across like a heavier take on 'Southern Harmony-era' Black Crowes, is something special indeed and a great way to start this four track EP. Just to make sure you are sat up and paying attention then 'Crazy' muscles in, it's a big-riffed stomper that smashes the door down making it another great opening to a Saints' release." – The Rock Pit (Australia)
"Take advantage of this now. Hit those local shows while you still can, grab that grainy IG video proof and a moment to meet & greet the guys before they're selling out stadiums and you miss that opportunity." – Kail Rose (dRiFFt)
For more information on Black Heart Saints:
https://www.blackheartsaintsmusic.com/
https://www.facebook.com/blackheartsaints
https://www.youtube.com/watch?v=cTWG36wJer8
Make sure you have subscribed to our Facebook page or Twitter to stay tuned!