LORAIN — Police have charged a Lorain man with murder in connection with the shooting death of an innocent bystander in a fight on West 18th Street in August.
Israel "Izzy" Dominguez II, 20, of West 22nd Street, was being held at Lorain County Jail on $1 million bond following his arraignment on a murder charge in Lorain Municipal Court on Wednesday, according to Lorain County Jail records.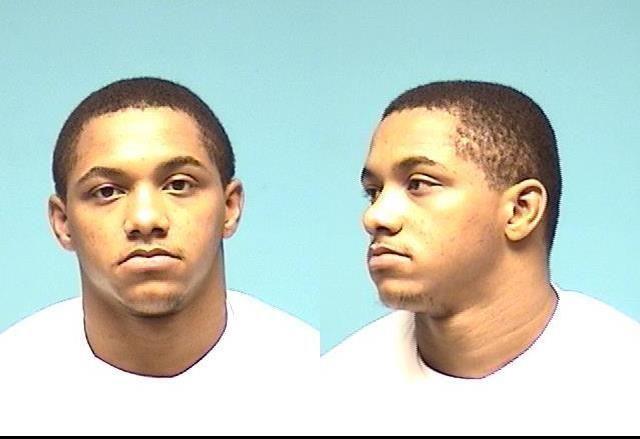 Dominguez was free on bond but facing felony charges in another gun-related crime when the fatal shooting happened, according to court records. The facts in that case were not immediately known, and a message requesting more information was left with Lorain County Prosecutor Dennis Will.
Lorain police said officers responded shortly before 5 p.m. Aug. 7 to the area of West 18th Street and Garden Avenue for a report of a disturbance and later learned a man had been shot.
The victim was Edward Suggs, 56, who was found on the porch of a West 20th Street home. Lorain police said a stray bullet struck him, and he was taken by LifeCare to Mercy Health Lorain Hospital, where he later died.
Witnesses told The Chronicle-Telegram that Suggs and fellow members of the Sophisticated Gents Motorcycle Club were on the porch when a fight broke out and the club members heard gunshots.
As they rushed to get inside, Suggs had one foot in the door when he was hit by the bullet. Court records stated the bullet that hit him flew south on Garden Avenue and hit Suggs under the left armpit, four ribs down.
In a search warrant affidavit signed by Lorain County Common Pleas Judge James Miraldi, Lorain Police Detective Jeremy Gray sought access to a Gmail account related to a phone number belonging to Dominguez.
The affidavit stated that on the day of the fatal shooting, Asia Hamlin drove Dominguez, Natalia Cruz, Lorenzo Orona and Ramero Parker in her white Ford Fusion to the area of West 18th Street and Garden Avenue in Lorain "in order to engage in a fight with Lucas Williams."
"Investigation revealed that Lorenzo Orona learned Lucas Williams was physically abusive toward his sister, Natalia, and decided to fight Lucas Williams to redress the situation," Gray wrote.
When Williams arrived at the scene with his girlfriend, Emma Wilson, in a blue Chevrolet Malibu, he and Orona fought in the front yard of 1804 Garden Ave. while the others watched. Williams then got a gun and tried to "pistol whip" the onlookers, but the gun's magazine fell out out of the bottom, court records say.
Williams and Wilson then retreated into their car and drove around the block, and a dashboard camera from a LifeCare ambulance already in the area showed that Williams parked his car to the left of Hamlin's Ford.
"Multiple witnesses" interviewed by police said Williams pointed his gun at Hamlin, Orona, Parker and Dominguez. Parker pulled his own 9 mm Taurus handgun which Dominguez took from him, and ran after Williams' car, allegedly "shooting several times as it drove away."
One of the rounds fired by Dominguez at Williams' car then hit Suggs as he fled into his own house in the 400 block of West 20th Street, police said.
Dominguez got back in Hamlin's car and was later dropped off near Johnnie Wilson Park, police learned.
At the time of the Aug. 7 incident, Dominguez was free on bond, facing charges of felonious assault, improper discharging of a firearm at or into a habitation or a school safety zone, tampering with evidence and carrying a concealed weapon in a separate case handed up by a Lorain County grand jury in February.
Court records show Dominguez had requested a reduction in his $72,500 bond in March. Common Pleas Judge Christopher Rothgery reduced the bond to $10,000 cash, according to a March 18 entry in the court docket, and Dominguez posted a surety bond and was released from jail.
Further hearings were delayed because of COVID-19 restrictions, and several pretrial hearings were continued. Due to appear in court again on Oct. 7, Dominguez failed to do so and Rothgery revoked his bond and issued a warrant for his arrest that same day.
Suggs, who was known as "Ole School," graduated from Lorain Admiral King High School in 1982, where he was a standout basketball player. He then worked on the assembly line for the Ford Motor Co. in Avon, as well as at The Murray Ridge Center Lorain and Lorain Products, according to his obituary.
He was also said to have a big heart, enjoy "ole' school" R&B music and to have a sense of humor that made people laugh "to make them feel better," his obituary said. Suggs was survived by a large family.
Make sure you have subscribed to our Facebook page or Twitter to stay tuned!
Source: The Chronicle-Telegram by Dave O'Brien